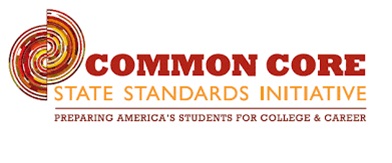 Common Core stock photo
The 2016-2017 school year marks the fourth year since the Common Core curriculum was first introduced. The curriculum was created to provide a set of standards students should master at each grade level. The new guidelines, as well as the new teaching methods, sparked a nationwide debate on the new education requirements. After four years of the new standards the question remains, was it worth it?   
Since the nationwide implementation of Common Core, Georgia has adopted its own version called Georgia Standards of Excellence. These standards define a baseline of the minimum information that must be taught for each grade level. The idea allows for students across Georgia to receive a similar education no matter where they attend school.
While the standards must be taught, Fayette County Schools strive to provide students with much more than just the state minimums.  "We do not just teach the minimums you need to know, we teach much more," science department chair Dan Gant said.   
Georgia Standards of Excellence affects each department differently. Some departments like social studies and science have only seen small changes. However small, these changes have influenced the teaching styles of many educators by narrowing the scope of study for their respective subjects.
In the science classroom teachers make labs easier by giving more detailed procedures as opposed to students learning by experimenting on their own. Social studies is similar in this sense, since the way information is taught has not changed, but the quantity of content has increased.
This allows little time for teachers to focus on any one particular area. These changes require teachers to focus much of their time on preparing students for standardized testing. "This has lead to more teacher-directed education and less of a student-centered approach," social studies department chair Susan King said.
The language arts department also witnessed changes under the new curriculum, but unlike science and social studies, this department's curriculum is much more broad. Teachers are given more freedom to choose what they feel is important but the scope has widened.  Georgia Standards of Excellence, however, calls for more of a focus on nonfiction pieces, leaving teachers not enough time to teach the fictional literature taught in years past. "The door has been open wide. There are so many pieces of literature for which to discuss and it gets a little hard," English department chair Jillian Bowen said.
New textbooks that have been introduced in ninth and tenth grades, limits which pieces of literature can be shared with students, especially in the fictional genre. "There is a fear among teachers that the resources we adopt to teach the standards are narrowing our scope and we will lose our autonomy and will all have to teach the same thing," Bowen said.
The most controversial part of Common Core is the changes to the mathematics department. There have been several changes throughout the years with the most current being Georgia Standards of Excellence. This version is similar to the Quality Core Curriculum introduced in 2008 but under this curriculum, the biggest change has been the emphasis on contextual  problems in all levels of mathematics. These problems require students to apply their knowledge of the concepts to real world examples. "Regardless of the students math skill level, the students are being exposed to more problems that will help them in their future endeavors," mathematics department chair Emily Willis said.
The Georgia spin-off from Common Core, the Georgia Standards of Excellence, has not impacted Fayette County drastically. "The teachers have worked very hard to transition the curriculum so the impact on students was minimal," guidance counselor Sue Hutton said.