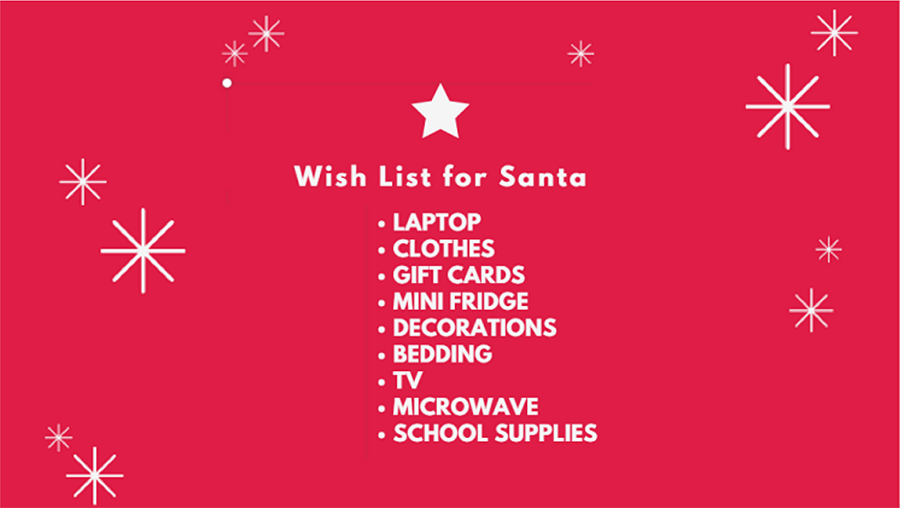 Jacob Hunt
If the saying "the end is near" hasn't sunk in yet for seniors, maybe these facts will help. There are only 177 days left until graduation and the number of semesters left for seniors is about to be reduced to one. But even with so much coming to an end, there is still a ton going on for the class of 2019. Here are the major happenings that seniors need to know as the semesters end.
The senior and junior class fundraiser, Powder Puff, will occur on Dec. 14. The event will raise money and other donations for Promise Place, an organization that helps victims of domestic violence and their families. The event will feature a football game that puts female students as the athletes and the boys as the cheerleaders. It definitely is a can't miss!
"It's the final opportunity of the year to enjoy some Friday night lights, flag football style, all while raising money and needed supplies for Promise Place," senior class President Tori Davis said.
Early application for colleges is a wrap, but regular decision season has just begun. This means if you haven't applied already, it's time to get working on those college applications. For more info on the application process see the previous Senior Walk, "The Prowler's Guide to College Prep." Also remember scholarship season is in full swing so apply for those, too.  
The end of semester one also means that Christmas is almost here and if you still don't know what to ask Santa for, The Prowler has a few ideas for seniors. Instead of asking for that video game or piece of technology you will only use once, try for something that will help in college next year. Items for your dorm room, new clothes, or even things that will help in your classes would all be great gifts. Here are some specific examples if you still don't know what to get:
new laptop
printer
dorm room decorations
bedding
school supplies
mini Fridge
microwave
new back-to-school clothes
TV
"[Ask for] useful things like a computer and maybe gift cards to stores you like so you can pick out new clothes," senior Elizabeth Lindley said.
Senior dues only have three and a half more weeks of being $100. After first semester ends they will increase to $110, so it is highly suggested that you pay your dues now. Dues are mandatory as they pay for cap and gown at graduation, so you might as well pay them before you lose an extra $10.
The end of the first semester is definitely a busy one for the class of 2019. And while it is sad to think the end of high school is approaching so rapidly, there is still one last semester to go before we have to say goodbye for good. For now, however, I would like to wish everyone a Merry Christmas and a fantastic holiday season. I'll be back next semester to continue and conclude what is becoming a fantastic Senior Walk!