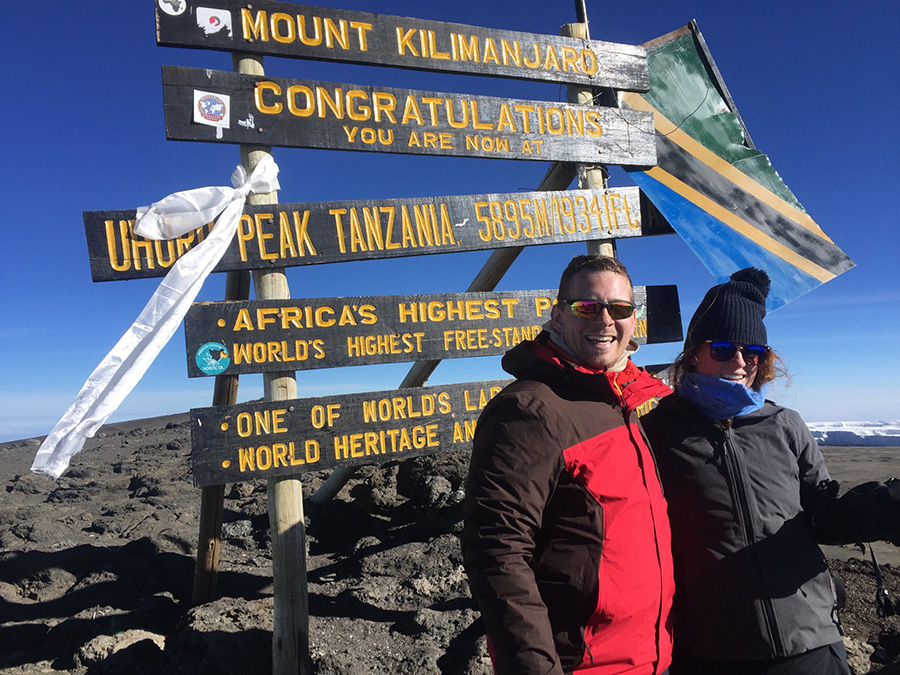 Courtesy of Glenn Goorsky
Glenn Goorsky, a successful and happy Starr's Mill alumnus, is not only prospering in his line of work, but is also giving back to the Mill in a significant and meaningful way. 
He graduated from the class of 2006, received his undergraduate degree in 2009, and then several years later went back to graduate school to receive his Master's of Business Administration degree. 
"I knew I would have some kind of job that would have me out in front of people, helping them become better leaders, [and] better professionals in the work that they do," Goorsky said. 
Throughout high school, Goorsky was known as the captain of the football team during his senior year, and is still something he's passionate about. A part of his college decision making process even involved being able to play college ball, though he knew he wasn't quite good enough for the bigger schools. Lenoir-Rhyne College, now renamed Lenoir-Rhyne University, in Hickory, North Carolina, was where he went and received an academic scholarship that allowed him to attend practically for free. 
"At heart I've always made my job, whether it's in finance, accounting, HR, student leadership development, about making other people around me better at what they are trying to do," Goorsky said. 
Goorsky went into college as a math major, but three days in, during the first week of classes, he changed it. His first class was Calculus 3 and it only took him about 15 minutes for him to rethink everything. From there, he went from mathematics to business. After graduating in 2009, Goorsky worked for Accenture for six years. Despite the success of the company, he realized something was still missing.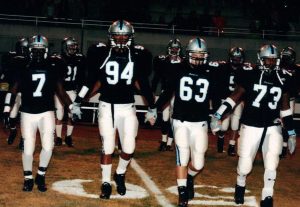 "I knew I wanted to get back into consulting, traveling, meeting with people, kind of having a new job every six months — which is kind of what consulting is in a lot of ways," Goorsky said. 
After constant financial forecasting and budgeting for those years, Goorksy went back and received his MBA from the Georgia Institute of Technology. With this he would be able to work with strategic management and organizational behavior, how a group as a whole thinks together and can work effectively and how that translates into their company. From here he became a human resources consultant for three years. 
"I love the opportunity to be challenged with a different problem every couple of months," Goorsky said. "I love the idea of meeting new people and the idea of what they're trying to fix, and then jumping in and fixing it with them." 
In addition to his love of travel, Goorsky still had the desire in him to do just one more thing that he still felt like he was missing. While he thought back on the time when he would go to different college campuses and was a consultant for students, teaching accountability for good behavior, it all came together — a student leadership program.
"Having done that for two years, I stepped out into this accounting role with Accenture, but really wanted to still do something to apply all of those things I learned about teamwork, and group behavior, and how to identify and develop good leaders," Goorsky said. "That was all stuff I still had sitting in me that I kind of wanted to get out, like teach people."
At the time, Starr's Mill's football team wasn't experiencing a level of success like it is now. However, Goorsky had kept in close contact with head coach Chad Phillips and saw his opportunity. Taking a bold step to unite his passion for helping others and for football, Goorsky talked with Phillips, and was handed the team to teach them not just how to be a better leader, but a better follower, and ultimately a better team. 
"It's generally me with the juniors and seniors, one day a week, for an hour a week, for about four or five weeks on just those kinds of [leadership] topics," Goorsky said. "How do you define leadership? How do you brand yourself as a leader? What does it mean to be a Starr's Mill Panther football player?" 
The core of Goorsky's leadership philosophy comes down to being able to positively influence as many people as possible in the most effective manner. 
Goorsky believes that even back in high school he pictured himself in a very similar situation to where he is now with football and with his career. And while he jokes about sounding like Toby Flenderson from "The Office," HR really is his job. It's about how he interacts with people, striving to better them. 
When asked about leaving students with one final piece of advice, or words of wisdom, Goorsky states the same phrase now as he did five years ago: "Don't underestimate the power of treating people well or kindly."
With this kind of philosophy, Goorsky embodies both follower and leader through learning, teaching, and leading others to become the best versions of themselves.