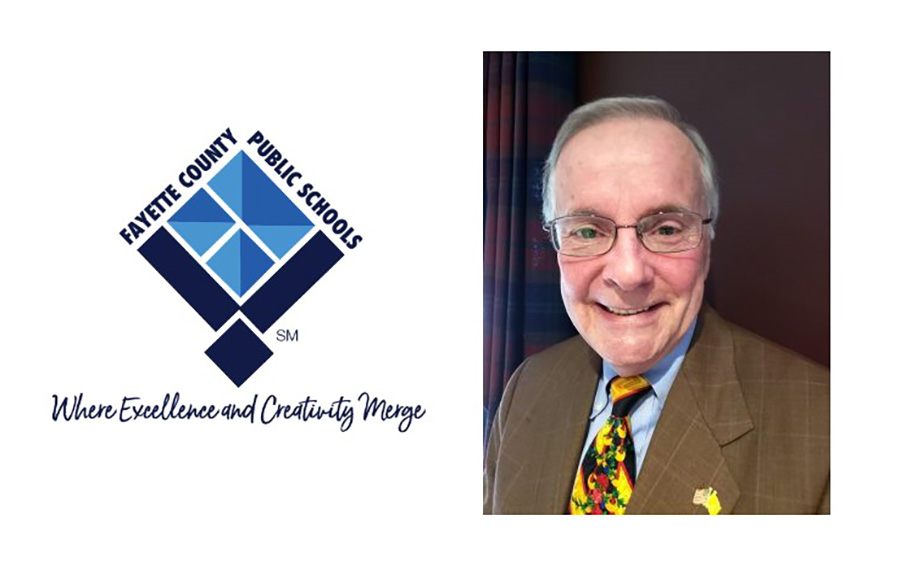 Randy Hough
Among new policies and ways of life in 2020, Fayette County welcomes another change, new board member Randy Hough. 
In November's election, Hough defeated Democrat Candice Aaron for the District 1 seat. As the newest member of the Fayette County Board of Education, he replaces outgoing member Dr. Barry Marchman. 
"Not only should each student be provided with curricula conducive to growth in different areas of knowledge and skill sets," Hough said. "They must have an atmosphere in which good character and high moral standards are emphasized at all grade levels and throughout the entire school system."
Hough grew up in New Jersey. At 18, he enlisted in the Navy and trained in the Chicago area. Hough then was assigned to a destroyer ported in Florida. After finishing his education, he moved to New York to work for AT&T.
Hough did not want to raise a family in New York, so he put in for a transfer to the Atlanta area nearly 50 years ago. While working as a financial advisor and wealth manager, Hough took classes at Georgia State for real estate. He lives in the Peachtree City lake community with his family and is a proud political activist.
"I love kids," Hough said. "I have enjoyed raising four of them." 
Hough is a proud member of the Peachtree City community, with four of his children and five of his grandchildren going through the Fayette County School System. 
Fayette County has a history of hiring the best and brightest teachers for its students, and Hough plans to keep it that way.
"The primary goal is to protect the students and staff," Hough said. "I think the plan that the school has set in place is a pretty good one."