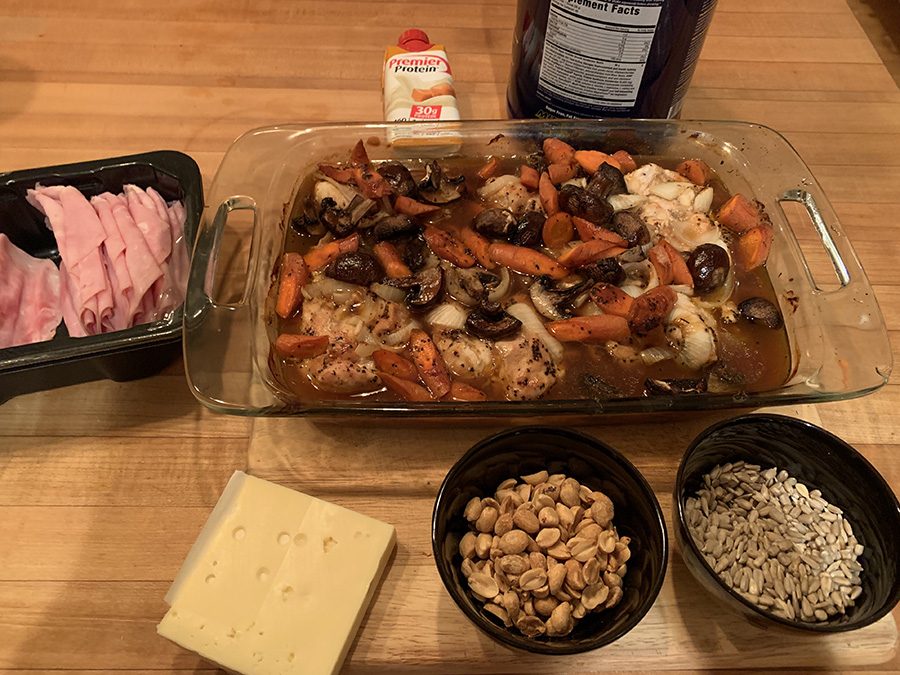 Ryan Allen
The word "protein" is heavily associated with the gym because weightlifters drink protein shakes including whey, meal replacement, and mass gainers. People then consume excess amounts of protein because they see weightlifters with six packs consume it. These people use protein with the intention that it's an energy source thinking it's "healthy". The only macronutrient that's meant for energy is healthy fats.
The macronutrient protein only has one purpose and that's to rebuild and replace muscle tissue. Once you've consumed an excess amount of protein, your body has no use for it so it stuffs it somewhere as fat. Bodybuilders and weightlifters are able to consume larger amounts of protein because they break down their muscle tissue and it needs to be rebuilt. If you're in the gym six days a week, by all means, eat 200 grams of protein a day, but the average Joe isn't.
Your body also needs protein to help with other bodily functions, so don't deprive yourself of protein completely. Throughout the day consume protein to feed your muscles, but don't rely on it for energy. The macronutrient protein only has four calories per gram and fats contain nine calories per gram. You'll get a lot further on nine miles per gallon than four miles per gallon. Protein should be used as an energy source as a last resort for a quick burst of energy, but it's not efficient.
The best time to use protein is as soon as you wake up and after a workout. As soon as you wake up your body has been asleep fasting and it's nutrient deprived. If you drink a small protein shake when you wake up it'll be the first that your body absorbs and it'll essentially coat your muscles. Another perfect time to consume protein is 30-45 minutes post-workout because your muscles are tired and hungry. The protein will essentially go straight to your muscles and rebuild them.
Carbohydrates and fats are difficult and complex, yet protein is so simple with a single purpose.