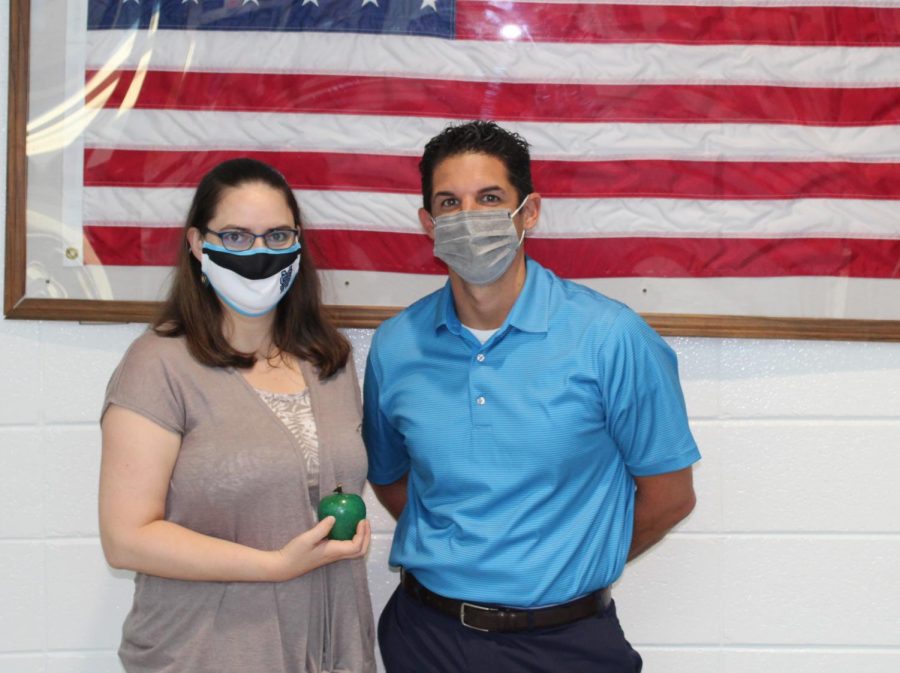 Staff Photo
This month's Golden Apple recipient is science teacher Amy Hinote. Learning specialist and retired guidance counselor Paula O'Shields, May's Golden Apple recipient, selected Hinote for her dedication to her students.
"I wanted to recognize Mrs. Hinote because, from my counseling perspective, I admire the time and dedication she would show to students," O'Shields said. "She is always very patient, kind, and caring, and she really made a difference to some of my students who were struggling with issues that they were facing both school and non-school related.  Like so many on our faculty, she teaches from the heart and really makes an impact."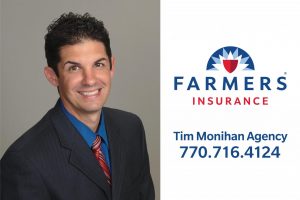 Hinote thinks she was chosen because of her love and dedication to her students.  She always wants her students to feel successful, and feel like they can always come to her. Hinote says that she wants her students to "come back from disappointments and celebrate victories." 
Hinote says that a Golden Apple teacher is one who "does not just do their job, but enjoys doing [it], and you can tell [they are] here for the kids, and goes that extra mile." 
Farmers Insurance gives each Golden Apple recipient $100 to spend in the classroom or for teaching necessities. Hinote plans to spend the money on paper towels for labs, and some tissue boxes for another lab, and other things to keep students from spending their own money on items for her class.
Hinote will also receive one large pizza from Bucks and a gift certificate for Lisa's Crêperie in Senoia.  In addition, KenCan Wildlife Exclusion Service provided a gift certificate to Outback Steakhouse in Peachtree City, and Annie Derose-Broeckert from Keller Williams Realty donated a Carrabba's gift certificate.