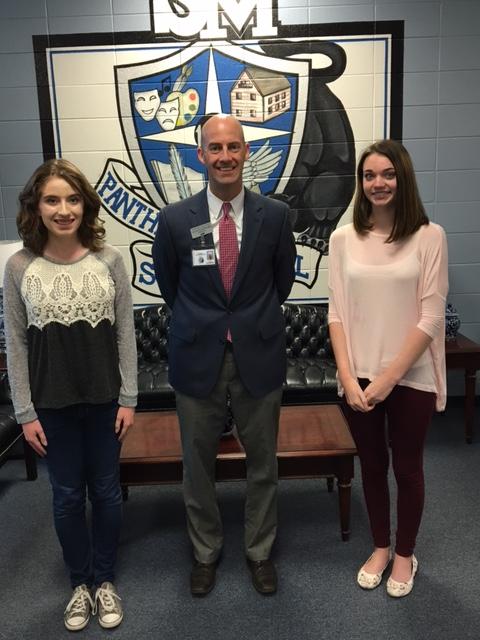 Justin Spencer
"The National Merit Scholarship could open the door for me to receive more scholarships and could help me get accepted into the college of my choice," senior Aubrey Bennett said.
The National Merit Scholarship Program is a nationally acclaimed "academic competition for recognition and scholarships" created by the National Merit Scholarship Corporation. High school juniors have the chance to earn a scholarship if they receive an exceptional score on the NMS Qualifying Test, also known as the PSAT. This year, seniors Bennett and Maddison Laney will represent Starr's Mill as National Merit Scholarship semi-finalists.
"Over the years, I've been fortunate enough to have good teachers that taught me well, and peers that have challenged me, so when it came time to take the test, I already felt ready," senior Maddison Laney said.
Over 1.6 million juniors around the country opt to take the NMSQT. Approximately 50,000 of these students qualify to receive a Letter of Commendation. Only one-third of those students move on to the semi-finalist round, which is designated on a state-representational basis. Around 15,000 of the semi-finalists move onto the finalist round, and half of the finalists receive the scholarship. Laney and Bennett advanced to the semi-finalist round and will find out if they are finalists in February.