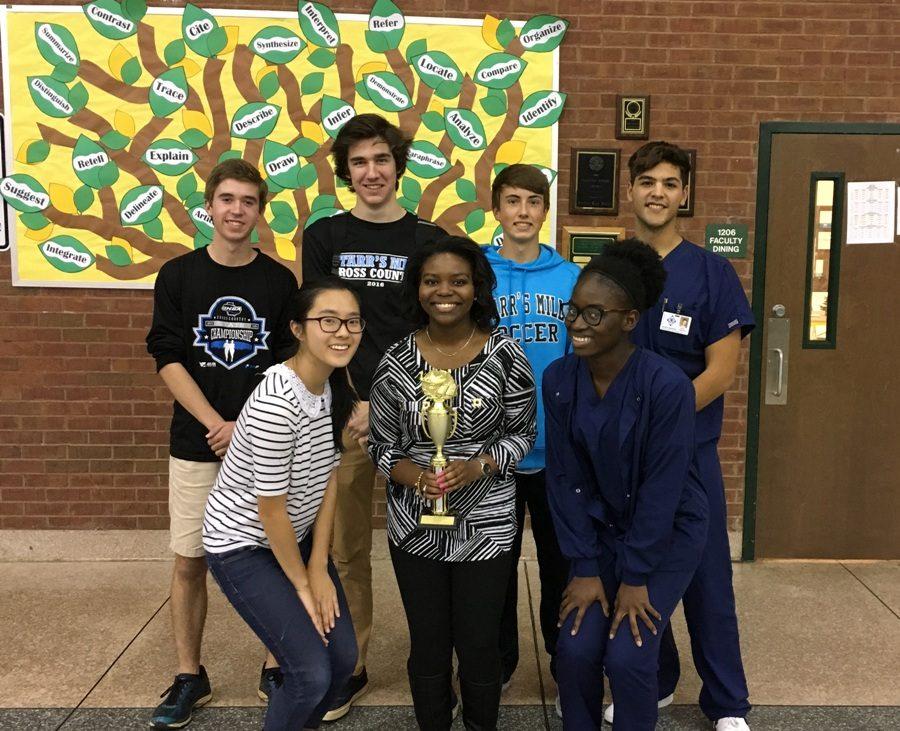 Submitted by Michelle Barron
On Nov. 29, the Starr's Mill varsity Academic Team won first place in the region after their competition in Griffin. This competition was just one of many in which all of the team's points were cumulatively added up. With this win, the team earned a spot in the Academic Team state finals.
"It is a great opportunity to showcase the knowledge that these kids have in relation to topics from every subject area," science teacher Michelle Barron said.
At an Academic Team competition, five students on the team receive questions from different subject areas that range between math, history, English, and science. This tests the students' "trivial knowledge" in a format that only gives them a few seconds to answer the questions accurately. The scoring for a competition goes by rounds, and when a team wins a toss-up round, they receive ten points. From there, the team that won has the opportunity to obtain five bonus points for every question in the section to make up to 30 points per round. The Mill's academic team solidified their lead against the second place team by 645 points at the competition in Griffin.
"Being on the team has been good for review of material that we've learned throughout all of our classes in high school," Senior Josh Tysor said.
Seven students comprise the varsity team, and only five of them compete at a time. The students were all chosen to be on the team for their extensive knowledge on all of the tested subjects. Captains senior Josh Tysor and junior Devin Lohman will lead the team at the state competition in February. Unlike the rest of the season, the state playoffs are just a one-day, winner-take-all, competition that will be held at Flowery Branch High School.
"As a team captain, it has been great to see how everyone on the varsity team has improved over the years," Tysor said.