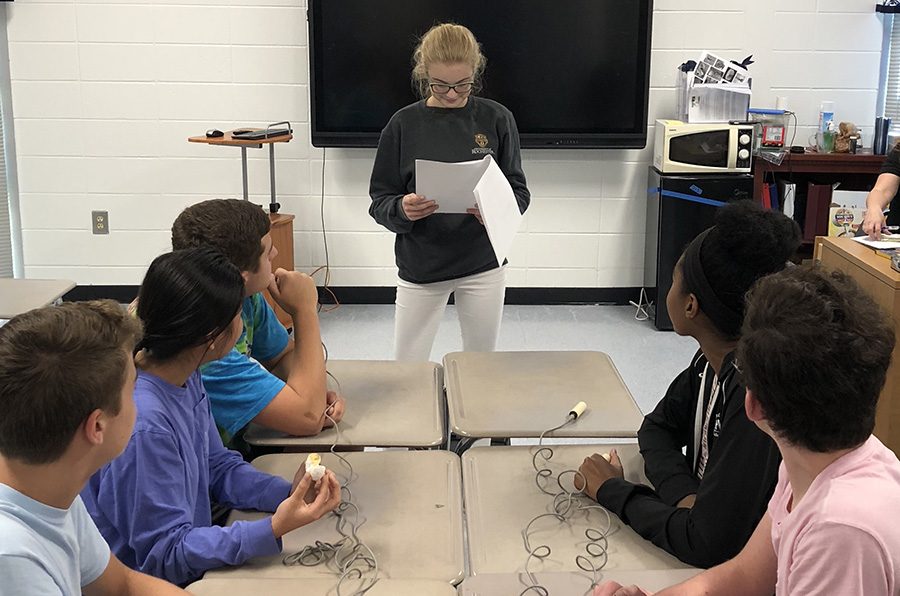 Valen Yeager
After a two-year hiatus, English teacher Nancy Close is back as the sponsor for the academic team. Her first task — set the team's rosters.
"[Academic team] is a little more tightly connected to what people learn in their classes," Close said. "You see the knowledge that people get used in a fun way."
The varsity A and B teams include: seniors Sophia Bender, Saijleen Chawla, William Fry, Athena Higgins, Qi Ru Lin, and John Schneider, along with juniors Aulden Jones, Grace Maneein, Alexander Sobczak, Abigail Willis, and Jay Yao.
Sophomores Daniel Stackhouse and Hayden Wiberg, and freshmen Sean Collins, Rock Lin, and Keerat Rahman, comprise the junior varsity team.
"The team seems to be in good shape," Close said. 'We got some good kids who went out for it."
Close, who previously coached the team for 10 years, plans for the team to compete all over the state this year. For the first time, Starr's Mill is allowed to enter more than one team into the competitions. There will be a varsity-A team and a varsity-B team that will compete in the matches, along with a junior varsity team competing as well.
The Starr's Mill academic team was selected to be on the WSBTV quiz bowl show "High-Q," which airs on Saturday mornings.
"Starr's Mill got picked because we had the highest scores in the [Regional Educational Service Agency]," Close said. Starr's Mill competes in the Griffin RESA that includes teams from Butts, Fayette, Henry, Lamar, Newton, Pike, Spalding, and Upson counties.
"High-Q" tests the students' knowledge over subjects taught to them in school. The game will be filmed during the competition on Sept. 27 and will air on WSBTV sometime later this year.
Fayette County High School hosts the first local competition of the year on Sept. 26.