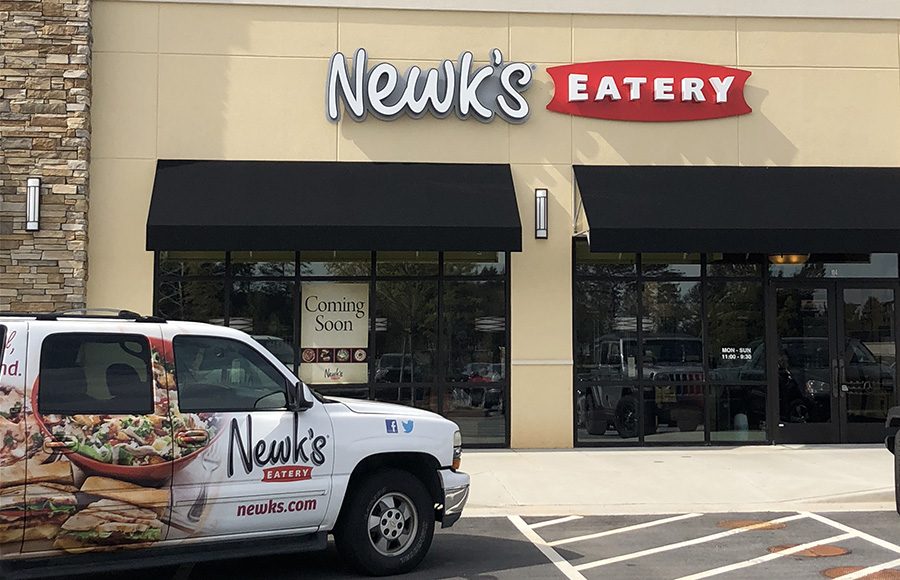 Valen Yeager
Newk's Eatery is set to open in Peachtree City.
The restaurant is still being put through some finishing touches as well as training the employees, but it will be ready for business on Oct. 29.
The franchise responsible for the new Peachtree City location is responsible for five of the 126 Newk's restaurants spread throughout the Southeast. The franchise has wanted to have a Peachtree City location for years now, and after more than six years after building the first franchise in Newnan, the time has come.
"When this location popped up, it was like, 'Oh my gosh. This is it'," adresser of operations Missy Moon said.
Some of the most popular items at Newk's are their sandwiches, salads, and pizzas. As well as focusing on their food, Newk's aspires to work with the schools in the community and plans on staying very involved with high school athletics and events in Peachtree City.
"I think we have a lot to offer for all of the high schoolers out there," Moon said.
The franchisees acclaim the success of the business to their exceptional food and top-notch service.
"We did a great opening in Kennesaw about a year and a half ago and I think this is going to top it," Moon said. "We are prepared and trained to do it."
Newk's is located at 100 Line Creek Drive next to TJ Maxx in Peachtree City.