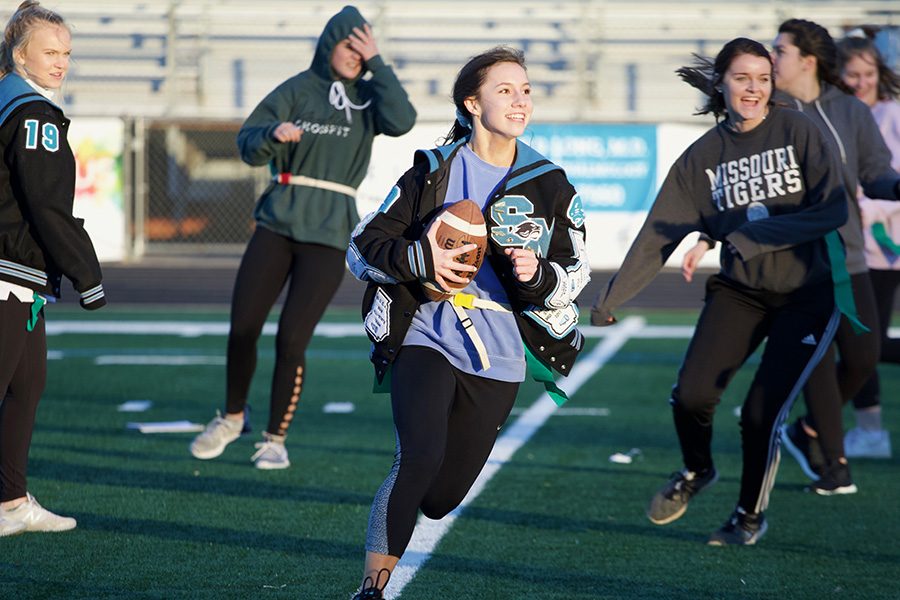 Katie Linkner
Complete with football players and cheerleaders, the Powder Puff game is returning to the field this winter.
"It is going to be a lot of fun. We have a lot of work to do but I'm excited," class of 2019 president Tori Davis said. "Hopefully, it won't be too cold."
What was once an annual spring tradition went away for four years, but is returning as a way to play for a purpose. The Powder Puff game consists of girls playing football and the guys being the cheerleaders. There are going to be four teams of junior and senior girls.
The game will consist of three rounds in total, lasting about an hour. The four teams will pair up and each will be in one of the two semi-final games. Afterwards, the teams that win will compete in the finals.
Earnings from the game's ticket sales will help raise money for the Promise Place, an organization that helps women and children who are victims of domestic abuse.
"I feel like at Starr's Mill we do have a lot of opportunities to volunteer and give back, but I wanted to do something different and something that students can feel like, 'Hey, I'm having fun and helping for a good cause'," Davis said.
Tickets will be $3 for the game that will take place on Dec. 14 at 5:30 p.m. in Panther Stadium. In addition, there will be a collection drive to bring in supplies that are needed at Promise Place for the holiday season. For more information on ways to support Promise Place, visit their website or email [email protected]