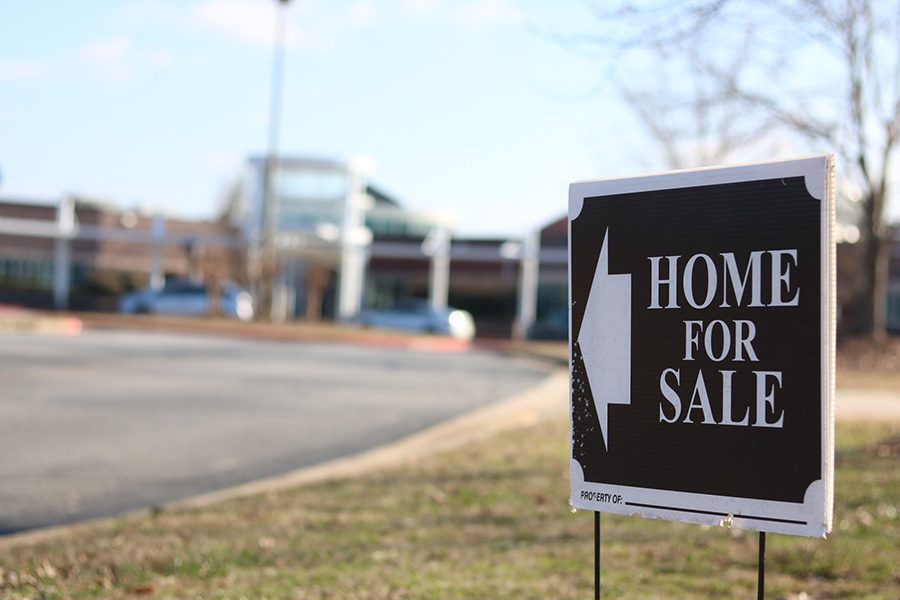 Shelby Foster
Last Thursday, members of the Fayette County Board of Realtors toured around the school to take a closer look at Starr's Mill.
The Board visited several stations around the Mill where they were greeted by students who then informed them about the programs and organizations here. The realtors began the tour at Starr's Mill and worked their way down the south campus through Rising Starr and Peeples.
"Bringing the realtors inside of our schools, letting them hear from students about what makes their school great, and providing facts about each school that they can take and share with clients, helps the school system get factual information about our schools into the community and squelch any misconceptions that have developed due to the sharing of inaccurate information,"  Fayette County Public Relations Specialist Melinda Berry-Dreisbach said.
The purpose of this visit was so that these realtors may get a better idea about Fayette County schools and what they may offer prospective clients. Looking firsthand at the school may help the realtors inform those interested in the area on the school district and the standards that students are held to in this county.
"Members of the Fayette County Board of Realtors, representing realtors from various real estate agencies throughout Fayette County, were invited to attend," Berry-Dreisbach said. "The tours are covering all five high schools and their feeder patterns."
The tours began in November with Sandy Creek High School and then Fayette County High School, along with their feeder schools.
Starr's Mill, Rising Starr Middle School, and Peeples Elementary were the third group schools of schools to be toured.
McIntosh and Whitewater will both be toured by the realtors in the month of February. Each of these visits has has averaged about 11-16 realtors.
"Schools provided fact sheets for the realtors to take with them so that they can be copied and given to prospective clients who are looking to move in to that school's attendance zone," Berry-Dreisbach said. "realtors got a first-hand look inside today's classrooms and learned about educational programs they did not know existed."
These tours have been to show what the school system in Fayette County has to offer in hopes of attracting other people to relocate to the area. As these tours took place, the schools were on their best behavior as they supplied the guests with student ambassadors to give another perspective on the schools.
"For each tour, schools were asked to have their student ambassadors take the realtors on a tour of the school, pointing out what makes the school unique and having conversations about why they like to attend their school," Berry-Dreisbach said.
So far the tours have been considered a great success. Because of this and the growing interest in the Fayette County area, the county may make these tours an annual event.