More MUSINGS needed
School literary magazine currently accepting submissions
Bonnie Stanford's writer's workshop class and Jillian Bowen's advanced creative writing class have been working on MUSINGS, the school's literary-art magazine, throughout the school year. MUSINGS is now looking for submissions for the magazine and hopes to broaden the magazine's readership through soliciting additional works.
"Basically it's a perfect opportunity to showcase student work," Bowen said. "We don't have a lot of students that are recognized for some different types of talents, and that is one thing that we are trying to do with the magazine."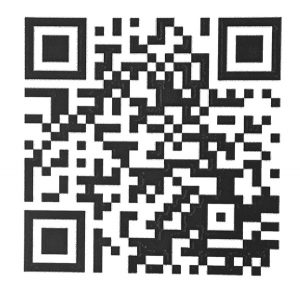 MUSINGS is accepting many different forms of submissions into the magazine this year: movie reviews, book reviews, written music, short stories, poetry, and even research papers.
"I'm really excited about the potential for this year's volume of MUSINGS," senior Sarah Kelly said. "We have lots of new idea on how to set this one apart from previous magazines."
MUSINGS Vol 16. is set to go to print before Spring Break. That way the magazine should be out by the middle of April or the beginning of May. This copy of MUSINGS will give students another chance to showcase their talents in a variety of different forms.
"My favorite thing about MUSINGS is the creativity and pride that's put into the pieces," Kelly said. "A lot of time and energy goes into making the magazine, something everyone can be proud of."
Entries are accepted by scanning the QR code and completing the resulting Google Form.
With many different options for what student's may submit, this volume of MUSINGS is sure to be diverse. If students are interested in MUSINGS or want to submit some of their work to MUSINGS, they may see Bowen in room 706 or Dr. Stanford in room 708.