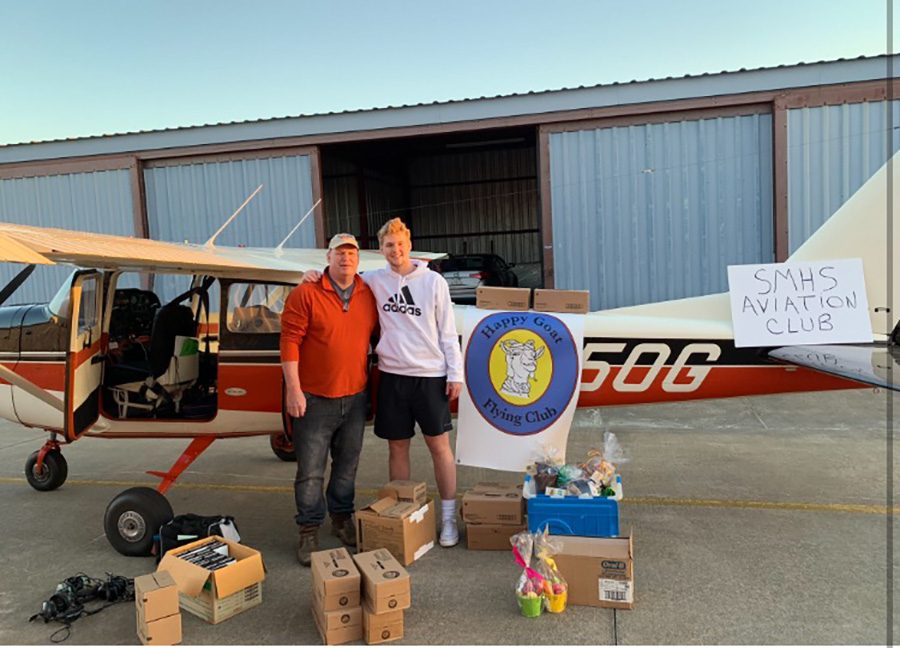 Courtesy of Preston Harris
Prior to Spring Break, the Aviation Club delivered hope to those on the Alabama-Georgia border who faced tragedy during the tornadoes of March 3.
"[The Cessna 172 Skyhawk] was about 150 pounds with the donations," Harris said. "There was a bunch of boxes full of toothbrushes and toothpaste."
On March 22, Harris flew to Alabama to deliver donated supplies to the victims of the tornadoes in Alabama. Prior to his delivery, the Aviation Club collected goods and other necessities to give to those affected by the tornadoes that struck the Lee county area on March 3.
When Harris arrived at the Auburn airport, he unloaded the donations into a car with the help of other pilots at the Auburn airport. He later delivered the goods to a church, which gave the supplies out to the victims who needed them the most.
"Knowing that we sent [supplies] down [to Alabama], I know it meant a lot to them because most of them lost everything," Harris said. '"Having the opportunity for someone to give [the tornado victims] really what they need to get back on their feet really meant a lot."
The officers of the Aviation Club came up with the idea to help out the victims of the tornadoes in Alabama for their service project.
"They are effectively using the ability that they have, which is to fly, to help out people who need it most," Aviation Club sponsor Jason Flowers said.
The project will help jumpstart the recovery process for the victims within Alabama.