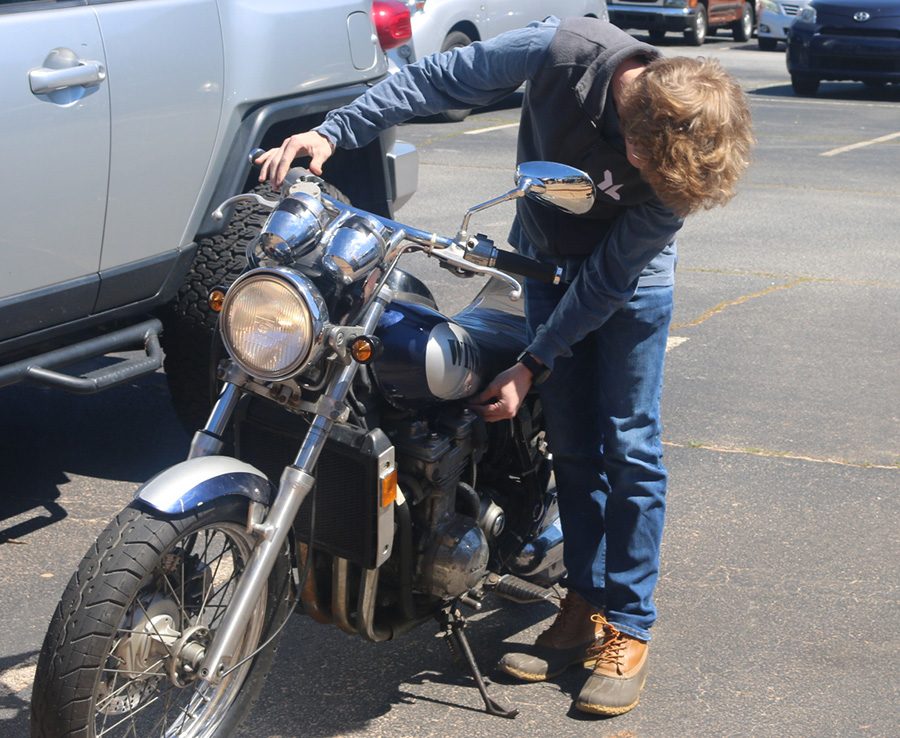 Annika Pepper
Through his final assignment in Jonathan Winkjer's engineering class, junior Quinn Biddle finally had the opportunity to put his interest in dirt bikes and motorcycle to work.
"It's something that inspired me to find a passion I had," Biddle said.
Biddle set his sight on a worn down 1996 Kawasaki ZL600 Eliminator with several issues. The motorcycle was then taken apart so that Biddle could fix and replace the broken pieces as well as clean the bike.
Biddle began this project back in August, and working on and off he did most of the job himself with the exception of manual help and some planning.  
"I really just wanted an excuse to have another bike," Biddle said. "I knew that with this project, Mr. Winkjer would like it and I would enjoy it, and it's something my dad would enjoy me doing."
After Biddle's presentation in class Tuesday, the class went to the parking lot to see the restored motorcycle with the name "Winkjer" painted on the side. The message on the motorcycle was devoted to Winkjer because Biddle was excited to undergo the restoration of a motorcycle as a school project.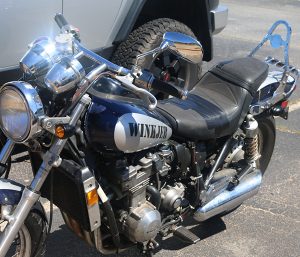 "I don't think if [the class] was structured another way, I would have been able to do all this work on my own," Biddle said. "I'm just really grateful for the opportunity to to be able to do that for a school project."
Winkjer believes that a certain level of creativity is necessary for students to follow their passions, and that giving the students the ability to pursue their goals is critical in the development of the engineering program here at the Mill.
"It just shows that how if you let these kids go to their passion, they will find out how diverse it is in engineering," Winkjer said.
The motorcycle is just one example of the projects displayed in Winkjer's classes this week. In another period, a student is working to restore a mid-20th century aircraft alongside his family.
"They're finding something meaningful and relevant within the school that they like to work on in learning," Winkjer said. "That's the whole concept of what I do here."