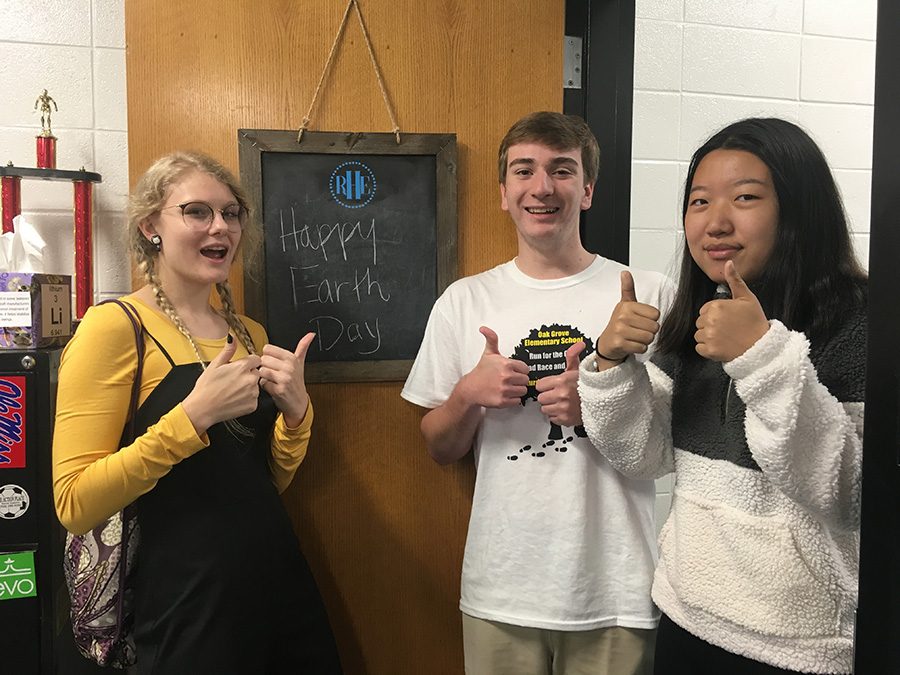 Blythe Terry
What does it really mean to be environmentally conscious in 2019? The Eco Club is searching for an answer to precisely this question, and kicked off their own recommendations for living a sustainable lifestyle yesterday at their Earth Day celebration.
Instead of just appreciating the natural world this April, the Eco Club started a competition to help save it in the form of a bingo game.
Junior Brock Spence, president of the Eco Club here at Starr's Mill, has been integral to the organization of the competition, which involves completing a certain number of environmentally aware tasks.
"We want people to take pictures of themselves doing environmentally friendly things, that way we can share it with everyone," Spence said.
Those who submit photos of them participating in five of the bingo board's eco-friendly actions are eligible to enter to win a Starbucks gift card, courtesy of the club. More rules and information can be found on the club's Instagram.
Junior Jackson Van Huffel is an Eco Club member participating in the contest. "I'm extremely excited. I do all of this stuff normally, so I just get rewarded for things I already do," Van Huffel said. For her, this is an opportunity to lead by example.
Spence hopes this competition, while plenty of fun, will raise awareness to environmental issues. "It's mostly about raising awareness, since so much of it is small, we want people to realize there's little things you can do to help make the world healthier," Spence said.