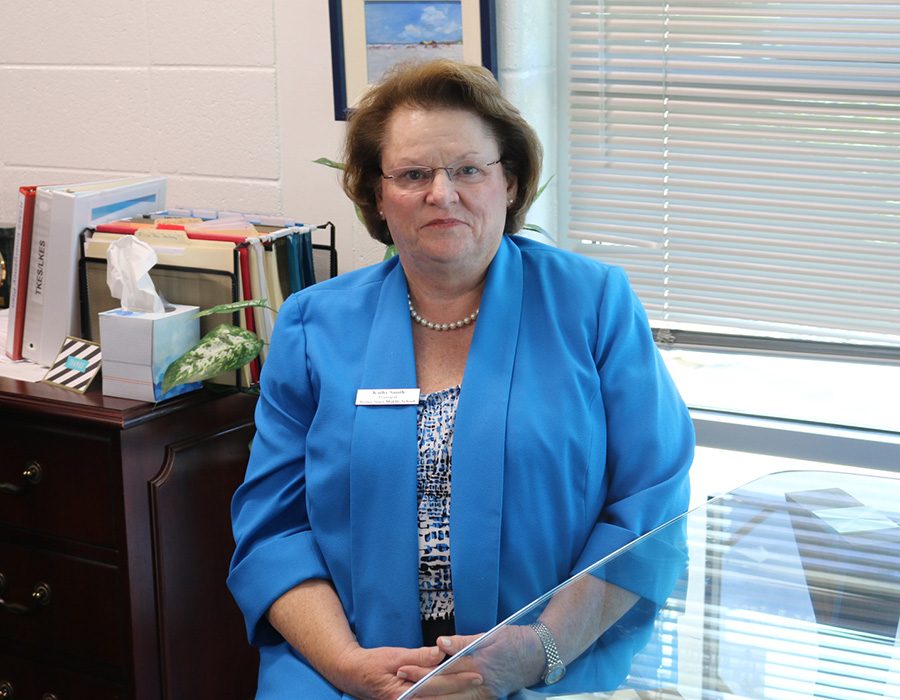 Annika Pepper
This year Starr's Mill is not the only school on Panther Path adjusting to change. Rising Starr Middle School is welcoming new principal Kathy Smith.
"My favorite thing about Rising Starr is how friendly and welcoming and open this campus is," Smith said. "I've felt very welcome since I've been here."
Smith has worked in various schools around Fayette County before applying to work at Rising Starr. She has worked at Bennett's Mill Middle School, Booth Middle School, and Sandy Creek High School. 
Smith said she did not originally intend on becoming an educator. She initially earned a degree in marketing and management. Prior to earning her teaching degree, Smith worked at IBM for 13 years.
"My family is full of educators," Smith said. "My mother was a high school science teacher and guidance counselor for 35 years. My aunt was the assistant superintendent for the state of South Carolina."
Smith is a long-time resident of Fayette County. She and her husband moved to the area from north Atlanta after turning down a job in New York. Since then she has lived in the same house since 1989.
"I think that my philosophy about education is that everybody should have all the opportunities and exposure to opportunities that they can have," Smith said.
One of Smith's goals for the year is to get to know and support the students of Rising Starr. Her philosophy is that education should be fluid, not a set procedure, and that students should have as many opportunities as possible.
Many students are trying to connect with the world outside of Rising Starr and Smith wants to help them as best as she can. Smith hopes that she will be an asset to the students for the various service projects throughout Rising Starr. 
"We want to expand the Community for Creativity and we also want to build in a community support portion of that," Smith said. "I'm really excited about this group of seventh grade students interested in fighting hunger, and they are partnering with a food bank."
With new leadership at Rising Starr Middle School students are in good hands. Smith's vision aligns with Fayette County's new motto — "Where Excellence and Creativity Merge."