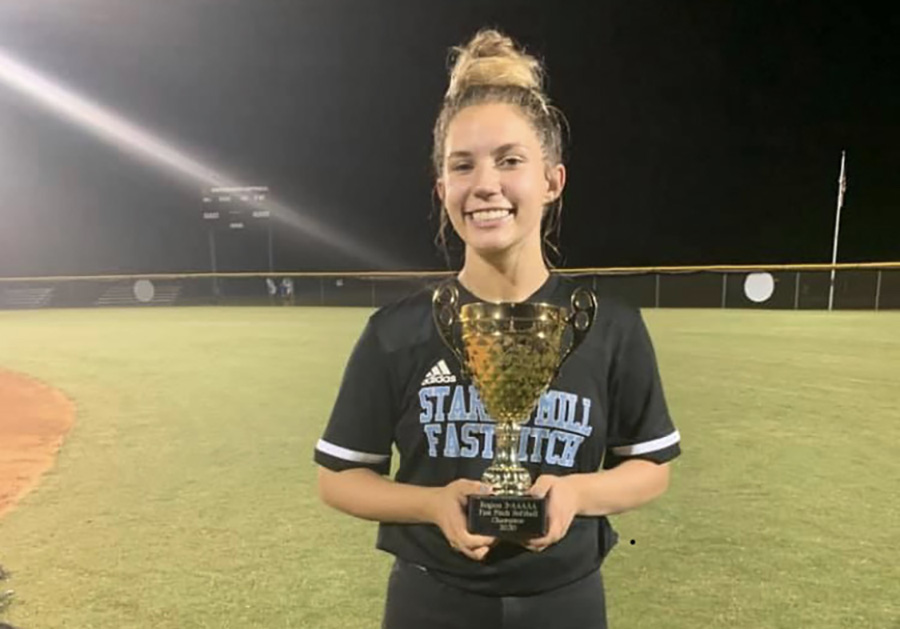 Courtesy of Ashley and Grady Sikes
Junior softball catcher Ashley Sikes has been playing softball for 11 years, but this year she decided to make a changeup. 
"I want a job in the medical field in the future, and I really wanted to do something to give back to the community," Sikes said. 
Sikes' first drive was held at Booth Middle School on Jan. 21 of this year.
Due to COVID, blood drives have not been a popular opportunity with so much personal contact being required with large groups of donors. Despite this challenge though, Sikes was able to come up with a more virus-friendly alternative through a smaller, mobile blood drive service. 
"So they did the BloodMobile, it's like a big bus. You just have to get them a spot for them to park and then they have you fill out a time slot thing," Sikes said. "With COVID and everything, they can only have so many people on the bus at one time."
Her new schedule has yet to conflict with her prominent softball life. While softball has played a major role in shaping Sikes' character, the medical field is where her heart lies. She intends on becoming a physician's assistant in the hospital setting. 
People are able to donate every 56 days, and Sikes will host another drive on April 22 at Booth Middle School.