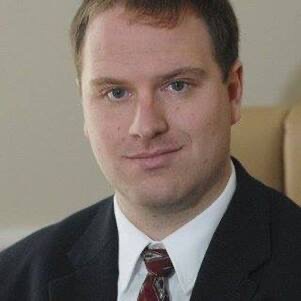 Courtesy of David Ballard
David Ballard, class of 2003, recently announced his candidacy to run for the Georgia House of Representatives.
Ballard has been working at his family's law firm, Ballard law, in Fayetteville since finishing law school at the University of Georgia, he is planning on representing District 74, which contains parts of Spalding, Fayette, and Henry Counties. 
Ballard says that he saw needs not being met with the current representation, and strongly believes that if you see something being done that you can do better in, you should go for it and do it. 
In addition to working at Ballard Law, he previously taught at Georgia Military College. Ballard believes that his experience living and working in Fayette County has shown him what needs to be done in the community. 
One of the biggest things Ballard hopes to do if elected is help improve technical schools, such as GMC, Southern Crescent, Point, and Clayton State.
"I taught at GMC and had family go to Southern Crescent, so I really want to help make our local technical schools the best they can be, and improve them for everyone, from dual enrollment students to a single mother going back to school, " Ballard said. 
While at Starr's Mill, Ballard's biggest influence included his debate team coach Sean Bennett, and his science teacher Dan Gant, who has since retired. Gant helped Ballard realize he wanted to be a lawyer.  
"If I'm elected I want everyone to know I'm always happy to listen to any concerns or comments," Ballard said. "Students and parents alike are welcome to call, write, or visit me at my Fayetteville office."
To learn more about Ballard's candidacy, visit his campaign website.