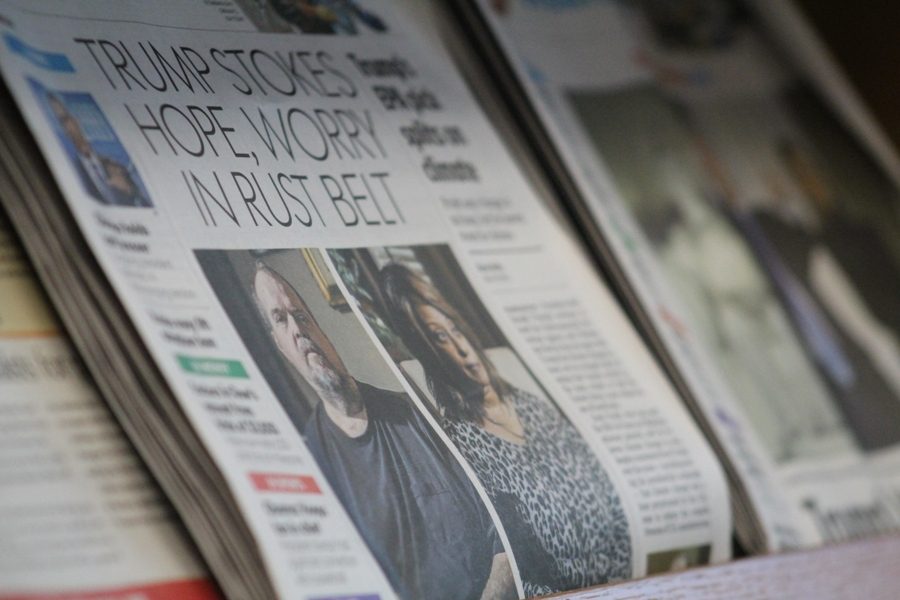 Aelise Gagliano
Although thousands of Americans had Monday off in honor of Martin Luther King Jr., it was still a restless week around the world. The U.S. took measures against ISIS in Libya. There was also plenty of mourning as a fire engulfed and eventually resulted in the collapse of a building in downtown Tehran, Iran. As President Obama prepared to to vacate the White House, he reduced the prison sentences for hundreds of inmates. And with Donald Trump ready to move in and assume his role as the 45th President of the United States, it's almost certain that there will be much more news to come in the following weeks.
Salman's role in Orlando shooting (1/16)
The wife of Orlando bar shooter, Omar Mateen, was arrested for her knowledge about the attack her husband committed back in June. Noor Salman was found in her northern Californian home and will be presented to a court Tuesday morning for charges about her knowledge on her husband's actions. Before, authorities believed she was unaware of the attack until it made news early that morning.  Salman's knowledge on the event, however, is proving larger than before.
First impressions of Salman present her as innocent and unaware of Mateen's objectives. She not only said she was oblivious, but also tried to change her son's name since it resembles her husband's. These actions may only be an act, however. New evidence has forced the FBI to reconsider Salman's knowledge about the massacre which led to her arrest.
Chelsea Manning's sins are forgiven (1/17)
Chelsea Manning was pardoned by President Obama, and now her sentence will be shortened after only serving seven years of it. The Army intelligence analyst was arrested in 2010 for illegally releasing footage to Wikileaks about missions in Iran. This information was highly classified and Manning was given a thirty-five-year sentence for her actions. This is the longest sentence ever in U.S. history for leaked information, and it is soon to be the longest of its type to be commuted by the President.
Along with Manning, U.S. Marine General James E. Cartwright will also walk. The general was arrested and pleaded guilty in October for lying to the FBI about releasing information about cyberattacks on Iran's nuclear program.      
U.S. launches strikes against ISIS training camps in Libya (1/18)
On Wednesday evening, a pair of B-2 bombers dropped 108 precision-guided bombs on two ISIS training camps based in Libya. After the first wave of bombers, drones were sent in to launch missiles to "clean up" the remainder of the jihadists. The bombs apparently sent the soldiers "scattering" and it killed an estimated 85 terrorists. The training camp was around 30 miles outside of the Libyan city of Sirte. This plan was authorized by President Obama in hopes to prevent any ISIS directed attacks on Europe.
The B-2 bombers are some of the most technology-advanced aircrafts in the world. The bombs used in the attack left a base in Missouri and landed in an undisclosed area after a 30-hour flight with five midair refulments. This was  one of many recent attacks on ISIS in the Libyan region.
Deadly fire destroys high-rise building in Tehran (1/19)
On Thursday, a fire engulfed an iconic high-rise in downtown Tehran until it eventually collapsed, killing roughly 30 firefighters and injuring an estimated 75 people. The firefighters had been battling with the fire for a few hours before the building finally came down. A restricted access policy was enforced by police to protect civilians from the building's eventual collapse, but some people slipped through the police line to recover their belongings.
The building fell down in a matter of seconds and was viewed live by many Iranians on the state-run news channel. After the collapse, a thick cloud of smoke rose over the site as many onlookers watched in horror.
Obama commutes 330 sentences on his last full day in office (1/20)
On Thursday, Obama broke the record for the most commutations ever for a United States President in a single day. The announcement came less than 24 hours away from the transfer of presidential power to Donald Trump. The record of 330 commutations was only part of the 1,715 sentences Obama reduced while in office and 568 of which were life sentences. All of the life sentences that Obama reduced  numbered even more than the past 12 presidents combined.
All of the sentence reductions came after Obama commuted the sentence of Chelsea Manning earlier this week. Manning was convicted of stealing and disseminating 750,000 pages of documents and videos to Wikileaks.