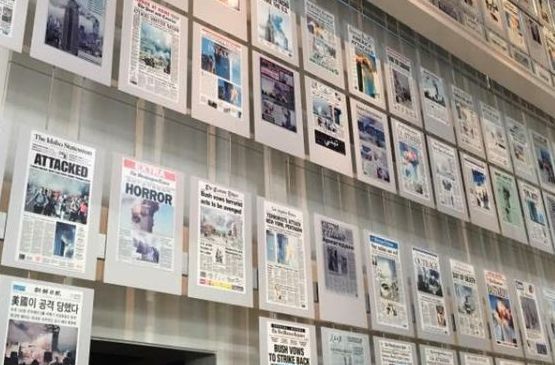 Yuri-Grace Ohashi
Once again, politics dominated this week's news headlines. It all started with tech companies opposing President Trump's proposed travel ban and ended with more protests as people rallied outside of Education Secretary Betsy DeVos' first visit to a public school. On a brighter side of the news, Disney announced when its new Star Wars-themed attractions will open to the public. Meanwhile, Starr's Mill hosted the basketball region tournament, several clubs held meetings or attended conventions, and spring sports began.
Tech companies oppose Trump's travel ban (2/6)
On Monday, 30 more tech-based companies joined the cause, which is now 127 strong, against President Donald Trump's travel ban. Some of the new companies that joined include Tesla, Adobe, HP and Evernote. These companies have come together to sign a legal document claiming that the travel ban from predominantly Muslim countries directly affects their businesses and is otherwise unconstitutional.
The document was filed in Washington, D.C. on Monday, which included many big name companies such as Apple, Microsoft and Facebook. The document came after a series of protests against Trump's order to set a temporary ban from seven different countries in the Middle East and Africa. His motive in placing this ban is so the U.S. could have time to figure out a better vetting system. He also claimed that his ban does not interfere with the constitution and that he will be fighting against this document.
Tie-breaking vote confirms Betsy DeVos as Education Secretary (2/7)
On Tuesday, the U.S. Senate voted to confirm the new Education Secretary,  Betsy DeVos. The vote, however, resulted in a 50-50 tie. As President of the Senate, Vice President Mike Pence's vote was the deciding factor that ultimately decided whether DeVos would be the Secretary of Education. This made the final vote 51-50 in favor of her confirmation. This is the first time in U.S. history that a vote for cabinet nominee ended in a deadlock and had to be decided by the Vice President.
The stiff opposition mostly came from Senate Democrats who fought against the pick because of DeVos's lack of work experience in the field of public schooling. But there were also two Senate Republicans who went against the pick as well, and with their two votes alongside all of the Senate Democrats, split the decision down the middle. After this vote, DeVos's has become Trump's sixth cabinet nominee to be confirmed.
Disney announces opening of Star Wars Lands (2/8)
On Wednesday, Disney CEO Bob Iger stated that the company will be opening it's Star Wars-themed lands at California's Disneyland and at Walt Disney World in Orlando in 2019. The project was announced back in 2015 and it is to be the largest expansion either of the parks have ever seen. Both of the expansions are supposed to be about 14 acres in size and are currently under construction at the parks.
As well as the new Star Wars expansion, Iger stated that the new World of Avatar attraction at Disney World's Animal Kingdom is to be opened on May 27. While building these new attractions, Disney also reported an income of $2.48 billion for its fiscal first-quarter out of the revenue of $14.78 billion. This puts Disney income down about 10% from this time last year while their stock has gone up 4.6 percent this year.
Native American tribe challenges Dakota Access Pipeline (2/9)
Native Americans in North Dakota filed a legal challenge against the Corps of Engineers to protect their water supply by blocking their workers. Holes have already been drilled into the state reservation and the Corps of Engineers are planning to complete the project where the pipeline leads up to Lake Oahe.
The Cheyenne River Sioux tribes in South Dakota are delaying further development of the pipeline since they are threatened by the Corps, along with what might happen to the water supply and cultural sites. A separate court battle between the developer of the land and the Corps of Engineers, has the last segments of land being laid by the federal overseers. The Cheyenne River Sioux tribes did file a lawsuit to stop the work after President Trump last month instructed to advance the pipeline construction.
The lawsuit is being put on hold while the Energy Transfer Partners, who claim the pipeline is safe, did not immediately respond to the court to advance on environmental issues and what it might due to the water supplies. Trump has signed an executive action to proceed with the building of the pipeline and the tribes still remain to stop the construction in court along with bring in protesters to rally against furthering of the pipeline.
Protesters in D.C. rally outside DeVos's first public school visit (2/10)
Education Secretary Betsy DeVos visited a Washington D.C. middle school campus two days after she was confirmed for Trump's cabinet. Her demonstration was to show parents and teachers that she is a figure who is ready to serve. Parents and other activists stood outside of the middle school to protest against her visit and hold up signs to go against the possibility of her making public schools private.
The billionaire DeVos spent 30 years campaigning "for private school vouchers, charter schools and other alternatives to traditional public schools." DeVos campaigned so long for private school vouchers that it was her way to escape from public schools and their hard work to serve all the students. While she is confirmed to visit public schools to learn the way of their hard work and why these schools are important, teachers and the protesters hope DeVos will see how much work public school teachers put into their students.