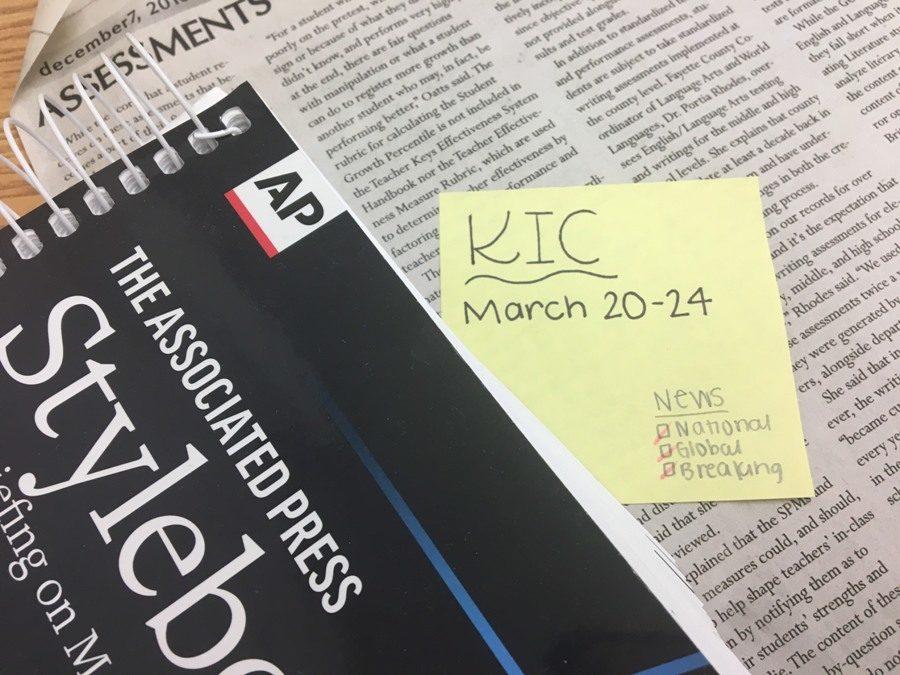 Yuri-Grace Ohashi
Field trips were the theme this week at the Mill. The band began the week at their annual Large Group Performance Evaluation, and then took an excursion to New York City with the chorus. However, while these students were away news still occurred. With a kidnapped student, a failed missile launch, and attacks in London, The Prowler has the stories.
Manhunt underway for student and teacher from Tennessee (3/20)
Last week, Tad Cummings, a former teacher from Culleoka Unit School in Tennessee, apparently convinced one of his former students to run away with him. Investigators in Tennessee think that Cummings actually kidnapped 15-year-old, Elizabeth Thomas. This came only a few days after Cummings was fired from his job at the school for behaving inappropriately with his former student.
Charges being held against Cummings include sexual contact with a minor and aggravated kidnapping. The last contact with student, Elizabeth Thomas, came about a week ago, when she was seen at a restaurant in Columbia, Tennessee. It has been hard to track the two down up to now because both of their cellphones have been turned off.
Missile launch in North Korea fails (3/21)
North Korea launched multiple missiles from the eastern coastal town of Wonsan. The U.S. military said that the missiles exploded only seconds after launch. This causes concern because since North Korea was banned from launching missiles by the United Nations, the frequency of their launches have increased dramatically. Only earlier this month, North Korea launched four missiles that flew more than 620 miles, and landed in Japanese waters.
The launch might have been a response to the annual military drills with South Koreans and the U.S. North Korea believes that these drills could be a direct threat to their country. North Korea claims that they have the advanced technology of nuclear warheads that can fit on missiles, but experts believe that North Korea is still far from accessing this goal.
Terror attack in London (3/22)
On Wednesday, a terror incident occurred in London, England, when a car drove into a crowd of pedestrians walking across Westminster Bridge. The car then drove on until hitting the railings of the bridge. After this, the assailant went and stabbed a police officer inside one of the Houses of Parliament. The assailant was shot by police before he could hurt anyone else. The Scotland Yard is treating this as a terrorist incident after four people died and many came out injured.
After hours of intense investigating, police identified the attacker as Khalid Masood. Masood, 52, was born in England and resided in Birmingham before the incident. ISIS has come out to take responsibility of the act, but as the investigation continues, more details will reveal the motive behind Masood's attack.
Veteran wins the lottery (3/23)
In a world of terror, war, and unfortunate events, positive news is hard to come by.  For one World War Two veteran, however, inspiration was at its height. Ervin Smolinski received a lottery ticket from his daughter on his birthday. The veteran had given lottery tickets to all his family for their birthdays and in return his family gave him tickets and chocolates. He was delighted, however, to see that he had finally won.
The veteran scratched his first ticket the morning of his birthday waiting to see if he had won. He was filled with emotion, however, when he saw the ticket also came with a three hundred thousand dollar reward. Smolinski is not planning on spending all the money in one place because of his frugal nature. He says he will use his money to help him live.
Abandoned baby found in parking lot (3/24)
A baby was found in a Texas Parking lot, Thursday morning. His parents, Sarah Shibley and Gary Collins had abandoned him there for forty-five minutes prior to when he was found. Fortunately, he was rescued by Dee Griffin-Stevens, who was brought to tears by the abandoned eight year old. Stevens waited with the child and kept him warm while he waited for emergency services to arrive.
When first responders arrived, they helped the young child and found his parents. Shibley and Collins were then charged with endangerment of a child and were put behind bars. Collins currently remains in jail, but Shibley got out on bond. The current status of the infant has not been reported.