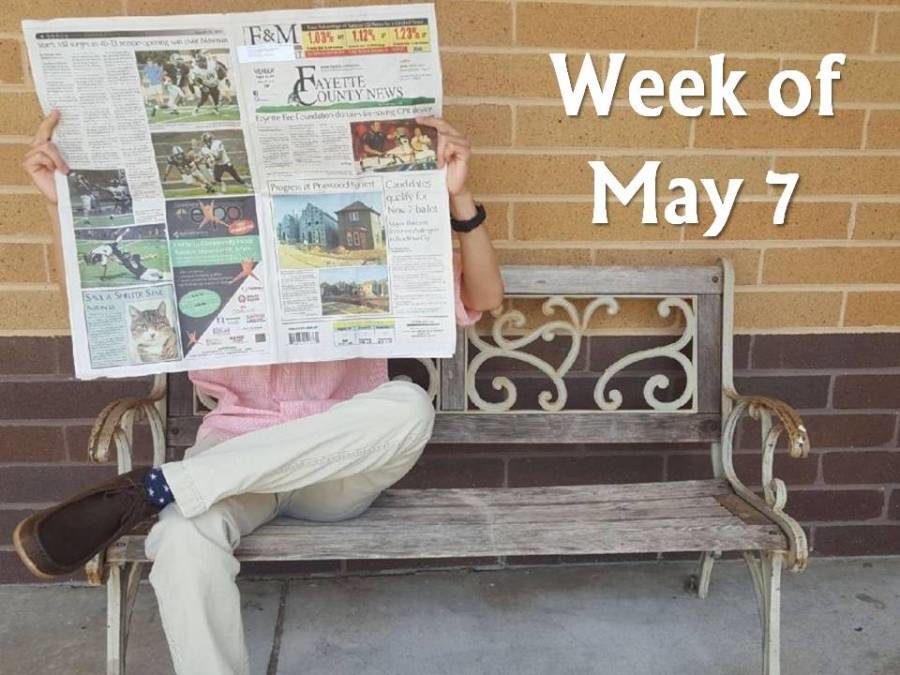 Ashton Long
School and club elections dominated the main events at the Mill this week, as several organizations allowed students to exercise their right to vote and choose their leaders for the coming school year. Class officers, Beta Club, and even smaller clubs like chess club, decided their future leaders. Even here at The Prowler, final decisions are being made on the editor list for the coming school year. However, even elections can't stop headlines from being made. With a new Fortnite mod, robot cars, and Walmart's newest goal, The Prowler has the stories.
Fortnite launches new game mode in cooperation with Marvel Studios (5/7)
Fortnite has been the most popular game of 2018, garnering over 3 million concurrent players per day. This week, Fortnite launched a new game mode in addition to the traditional Battle Royale game mode that has gained popularity. The game mode is an Infinity War-themed twist that allows players to play as Thanos.
In order to become Thanos players will have to find the Infinity Gauntlet which will appear on the map in the beginning of the match. Once Thanos players will be given a set of juggernaut-like abilities that set them apart from other players. Aside from the addition of Thanos, the match still finishes out as a regular Fortnite match would.
This crossover between the Marvel Cinematic Universe and Fortnite is the first of its kind on the game. The Russo brothers, directors of Infinity War, approached the creators of Fortnite and pitched the crossover as they also enjoy Fortnite. Epic Games has not announced when the gamemode will be leaving Fortnite.
Malaysian voters use Facebook to fund the logistics of voting (5/8)
On Wednesday, Malaysians held a nationwide election for president as the country looks for a new prime minister. For some residents voting would have been nearly impossible whether it be due to work visas or transportation costs. To combat this, Malaysians around the world have united on social media in order to be sure everyone has the opportunity to vote.
Residents in the United States for work were almost unable to vote due to the late arrival of postal ballots. Mailing the ballots would have been fruitless as their arrival would in person. One platform called PulangMendugi raised enough money to send 26,000 voters home to Malaysia in order to vote. On Thursday it was announced that Dr. Mahathir Muhammad had won the election and will once again be sworn in as prime minister.
Texas to unleash the robot cars in July (5/9)
Driverless cars have been met with lots of scrutiny in the past year, but Drive.ai, a Texas-based company, will start a driverless car ride-hailing service. The service will resemble other ride-hailing services like Uber except without a driver involved. Driver.ai hopes to begin offering rides sometime in July.
Driver.ai will be the first company to pick up riders in a self-driverless car in Texas. It will initially launch with only four cars.They hope to later increase their arsenal. The cars will be running routes near the AT&T Stadium in an effort to alleviate traffic near the stadium.
Other startups are also planning on launch soon. Waymo driver's has started to transport the general public in Phoenix. Grab, an Asian ride service, has invested in Driver.ai and partnered with Lyft in an effort to launch a similar program.
Walmart hopes to conquer India's ecommerce industry (5/10)
Walmart has taken over America, with stores in nearly every city in the continental United States. Their brand has become synonymous with globalization as it spreads abroad, bringing pop culture with it wherever it goes. Recently, Walmart has begun expanding their operations in India through a series of aggressive economic maneuvers.
This week, Walmart purchased 77 percent of the stock in leading Indian e-commerce company Flipkart. Flipkart is the Amazon of India and Walmart hopes that its purchase will help solidify its presence in the country. Walmart has made previous attempts to take over the Indian market before through failed partnerships with other local retailers.
One challenge Walmart will face in their new deal with Flipkart will be finding customers. Currently the online market is not a huge factor in India, with only a sliver of the population using online shopping services. Analysts expect India's ecommerce market to grow in coming years, which could potentially help Walmart's expansion into India.
Scientists begin using drones to capture whale mucus (5/11)
Whales are one of the largest sea mammals, and their biological byproducts are no different. Whale mucus is excreted through the blowhole of whales, and with it a plethora of important biological information. Scientists hope capturing this information will enable them to better understand the vastly unexplored ocean.
Before most research done on the health of whales had to be carried out in research facility but this new development could help change that. All a scientist would need to be able to better understand the health of a whale would be a small sample of its mucus. Researchers hope the practice will help protect whales as they face threats, including illegal poaching and pollution.
This technique is one of many scientists have begun using to better understand the ocean as climate change continues to threaten the global ecosystem. Researchers aim to understand the impact the rising temperatures are having on animals without further interfering with the ecosystem. The relative ease and low impact of collecting whale mucus via drones is what makes the rather bizarre technique so appealing to scientists.