It's hard to find someone who isn't interested in sports. Go up to anyone in America, and he or she will likely recognize the names LeBron James, Tom Brady or Peyton Manning. But the biggest thing in the sports world besides the actual sports themselves are the fantasy versions of football, basketball, baseball, hockey and others.
If you aren't capable of playing the sport, then why not try the fantasy side?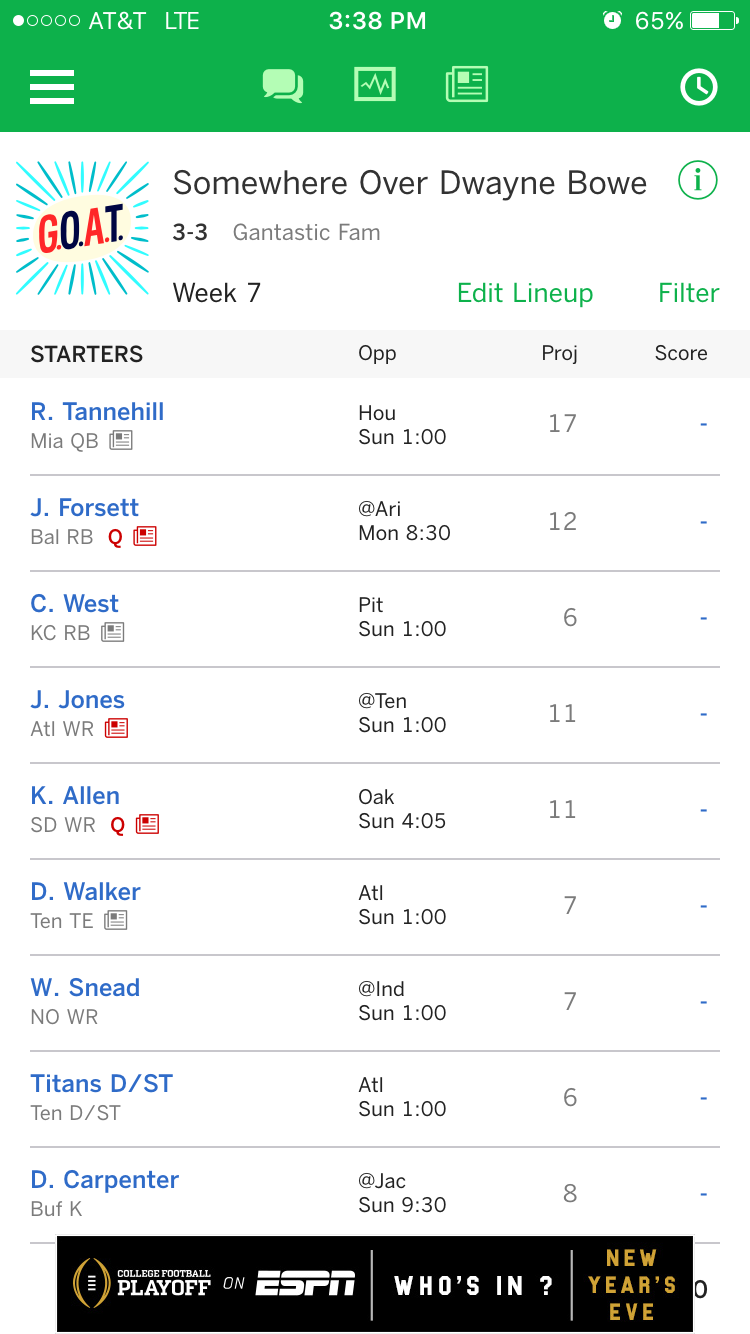 If you've ever watched a sports-related program on TV, there's a good chance you've seen a commercial about Draftkings or Fanduel's so-called "One-day fantasy football leagues!" These websites promote fantasy sports with an unusual twist, which is getting a completely new team every week.
According to Fanduel and Draftkings advertisements, they offer leagues to join for as cheap as $1 and players can win up to $1 million. Players have a certain amount of money and each athlete costs a specific amount. Players try to make the best lineup to win money each week. 
According to Bostinno, a newsletter for the city of Boston,  Draftkings reportedly made $300 million in just entry fees from last year. Fanduel stated it takes 10 percent of the entry fee money and pays out the rest of the money in prizes. In week five of the NFL season, Draftkings made over $25 million and paid out around $20 million, while Fanduel brought in $20 million and paid out a little over $17 million in prizes.
With this much money on the line, and this being a luck based game, some believe that it promotes gambling, but buy-in leagues aren't the only option. Apps like the ESPN, CBS Sports, and Yahoo fantasy football have leagues that are completely free to play.
Money aside, fantasy sports build friendships through the competition that comes from playing in a league with people from work or school. Fantasy sports result in being more connected with a certain sport like football or basketball and helps to learn and to build an interest of the sport. The fantasy version of the sport may even lead to playing the sport and getting a new hobby. 
Fantasy sports also help develop thinking skills, because people have to take time to determine the odds of what team a player is playing against, where the game is being played and how they've done in previous weeks.
Fantasy sports are for the fans that want another reason to cheer every game day, or the fans that want to be passionate about more than just their favorite team. They are a great way to be connected to sports, with or without money on the line.