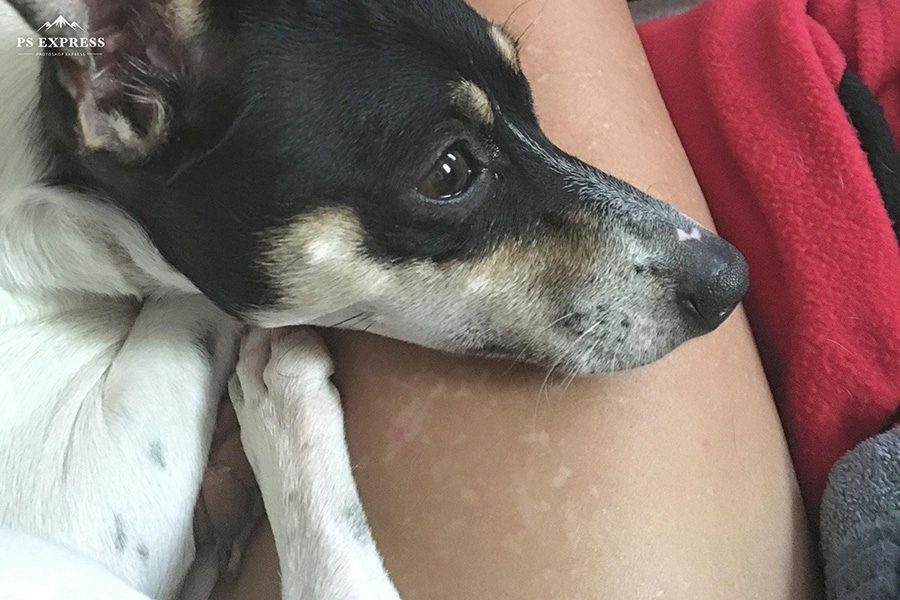 Abri Hausman
So we all know the whole thing about having clear skin, right? Basically, it's the concept that people with natural beauty and no bags under their eyes or acne scars and perfect skin lead happier, more fulfilling lives.
I'm not about that life. My body is covered in tiny scars and I'm only a senior in high school. I wouldn't trade it for the world.
Each and every one of my scars has a story behind it that reminds me of a certain day or moment when something interesting happened in my life.
I always think back to the "Cars 2" movie where Mater (Larry the Cable Guy), the rusty tow truck, is being painted over and disguised so he can go on a mission. The car disguising him wants to take away his dents, but Mater refuses because each dent means something special.
I still look down at my knees and see the golf ball-sized browned scars underneath my knee caps. They're from when I had to stay home from school. I was sprinting with my dog down the golf cart path and slipped on the wet ground, tearing off the skin.
I had to wear Band-Aids for at least a couple weeks after that to let it heal, but hey, it was a great conversation starter.
I still have lines of scars down my arms and legs from any pet I've ever had scratching me accidentally while we were playing. It's a permanent reminder of the fun times we had.
And I can't even talk about scars without mentioning my fingertips. Ever since I started working at a shoe store, curiosity has gotten the best of me and removed sections of my finger print on at least three fingers.
It's a small price to pay for figuring out how a detagging machine works and just how far a metal rod has to go into said tag, even if it does mean that the metal rod went into my finger way farther than anyone expected.
In the moment it was really painful and I felt kind of dumb, but because of my scar I have to remember it and make peace with the fact that my curiosity will get me into trouble down the line. Nowadays I think of it as a funny story that provides great insight into my personality.
I know that getting a tattoo can be a more aesthetically pleasing way to remember something, but I think having a lot of scars is a much more exposing imperfection of your life.
Opinions expressed in editorials are those of the writer(s).  These views may not represent the adviser, The Prowler, advertisers/sponsors, the Starr's Mill High School administration or staff , or Fayette County Public Schools as a whole.  Please see our FAQs for more information pertaining to the rights of The Prowler's staff members.