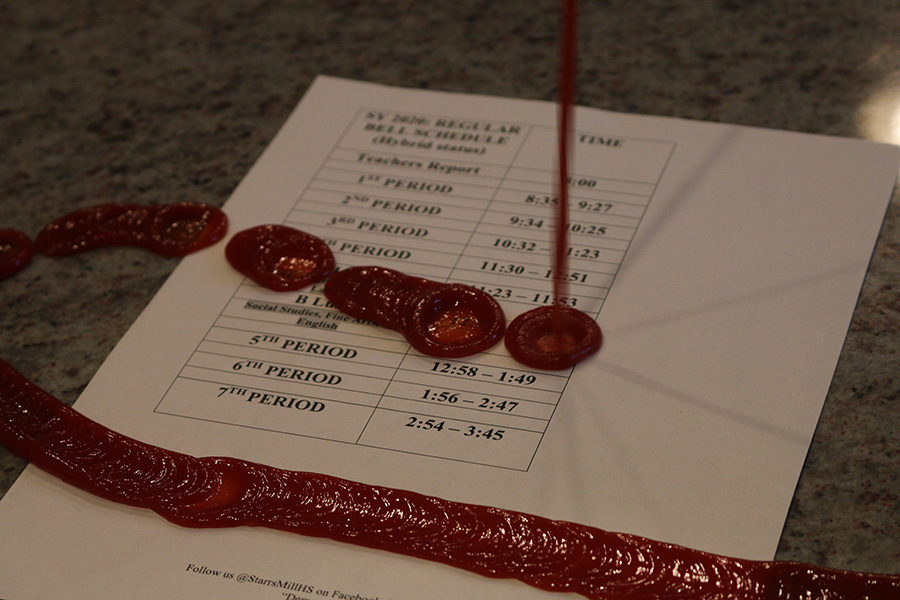 Annika Pepper
Recently, Starr's Mill has decided to switch to a new hybrid schedule that is commonly known as "hybrid 2.0." While this schedule has its benefits, many new issues are arising. One way to fix almost all of the issues is to go fully virtual. 
In a PowerPoint at the FCBOE board meeting, the point was brought up that going virtual or "red" would eliminate the COVID spread in schools. COVID numbers are currently skyrocketing, and while going "yellow" helps with this issue, fully sending everyone home would stop it from spreading in schools and hopefully give us the opportunity to go back green in the future.
While the school has COVID precautions in place, they are not always enforced. For example, during lunch, students are supposed to be six feet apart with only two to a table, yet many times I have seen four to five students at one table with no masks. 
Going fully virtual would also give students the constant schedule that they need. With exams coming up, a lack of a constant environment is harming students' ability to prepare and get the review they need.  
This new hybrid schedule also proposes new challenges for teachers, who are having to teach double the classes — one in person and one on Zoom at the same time. This not only gives the teachers double the workload, it also creates the challenge of keeping both classes equally involved. They also waste a good chunk of time trying to take double attendance. 
If we could just go "red," we could all go back to school happily next semester and it would not only make life easier, but it would also eliminate the COVID-19 spread. Going "red" is simply the best option. Just like ketchup and mustard, the red one's always better.
Opinions expressed in editorials are those of the writer(s).  These views may not represent the adviser, The Prowler, advertisers/sponsors, the Starr's Mill High School administration or staff , or Fayette County Public Schools as a whole.  Please see our FAQs for more information pertaining to the rights of The Prowler's staff members.