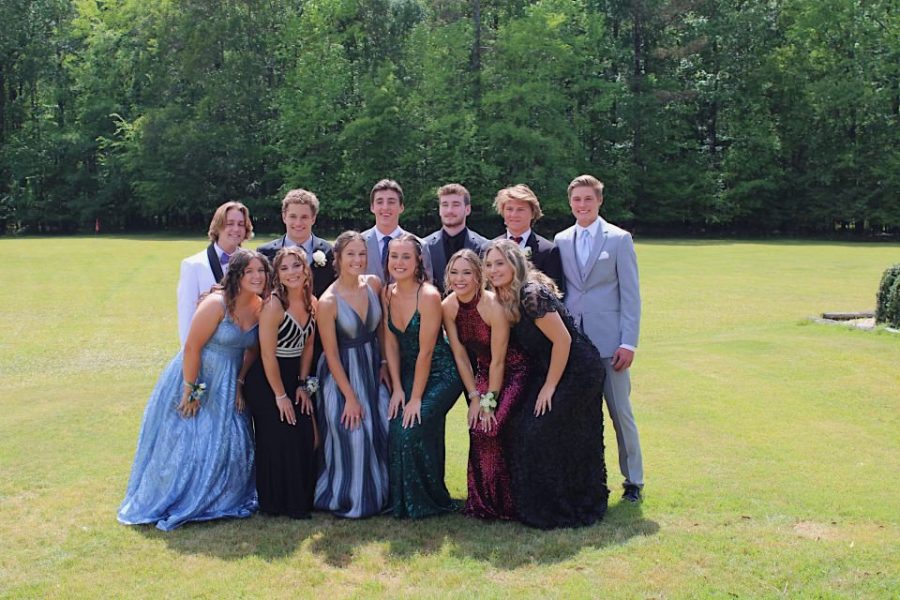 Photo courtesy of Mary Jane Gagliano
Prom this year will be held at Tongue and Groove in Buckhead, Atlanta. Along with the announcement comes concerns related to affordability and student safety. 
The usual assumption when it comes to prom in a higher-income area, like the Starr's Mill school district, is that students will go with a large group of friends usually in a limo, party bus, or hire-a-ride service. 
The reality is that not every student can afford those luxuries, especially after paying the $100+ for a single prom ticket and then buying or renting a dress or tux. 
If students cannot afford these luxuries, then they will have to drive themselves, which brings up the issue of student safety.
One of the largest issues with the prom's location is transportation, since the majority of students going are between 16 and 18 years old, it is unrealistic that they will be comfortable driving across Atlanta at night. 
Not only is it that they will be uncomfortable, but so will their parents. There is no way my parents would ever allow me to drive to Buckhead at 10 p.m.
An easy solution would be to simply move prom to a more convenient location, such as somewhere in Peachtree City or Fayette County. Glendalough Manor or one of the several country clubs in the area are options. An added bonus would be supporting local businesses. 
If the school is so determined to have prom at Tongue and Groove, at the very least they should offer an affordable ride for students, such as allowing students to purchase a seat on a charter bus. 
Having prom at a local venue or providing students a ride there is safer and more affordable.
Opinions expressed in editorials are those of the writer(s).  These views may not represent the adviser, The Prowler, advertisers/sponsors, the Starr's Mill High School administration or staff , or Fayette County Public Schools as a whole.  Please see our FAQs for more information pertaining to the rights of The Prowler's staff members.