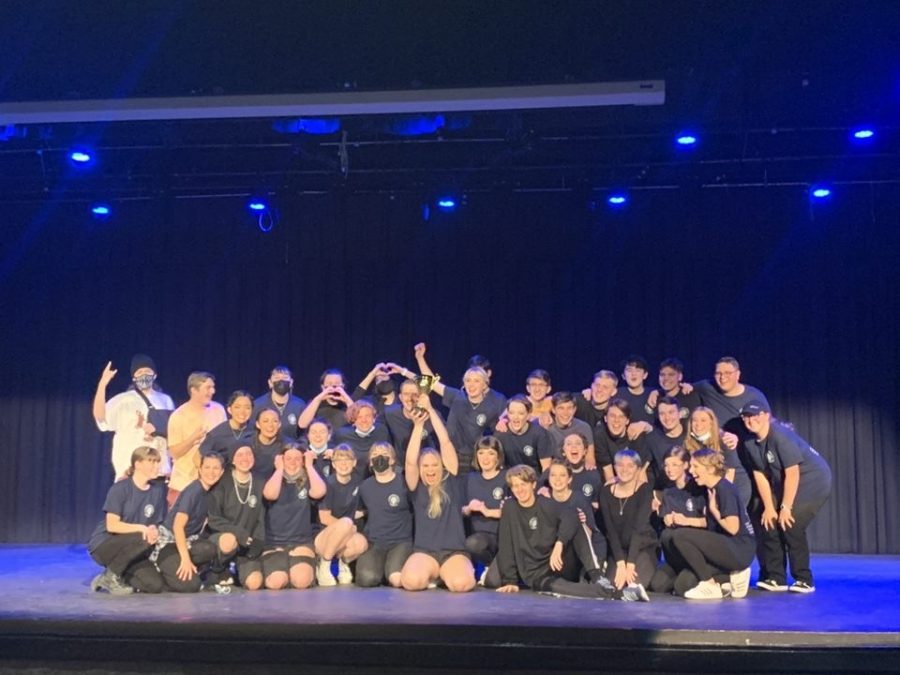 Courtesy of Jeannie Little
For the first time in four years, the Starr's Mill drama department earned first place in the GHSA One-Act region competition with their production of "The Great Gatsby."
"I've never done this before," senior Henry Ravita, who played Jay Gatsby, said. "I'm seriously glad that I got to have this experience senior year, and I'm even more thankful that I got the lead."
In other categories, junior Hayden Andrews, who played Nick Carraway, won Best Actor in the region, and junior Matthew Little, playing Tom Buchanan, won Best Supporting Actor in the region. 
For the All-Star cast in each production, awards went to senior Olivia Price, playing Jordan Baker, and Ravita. The drama department as a whole also won Best Set Design and Best Costume Design.
"The script was just really beautiful," Starr's Mill drama teacher Lauren Kuykendall said. "I had done the show before, so I was familiar with it. [However,] our version is vastly different than the one I had done before."
From the set and costume design to the direction done by Kuykendall, the One-Act was worthy of first place, as well as their Best Set Design and Best Costume Design awards.
Each actor and actress played their roles well. It was as if the audience was sitting down with Nick Carraway himself, listening to him talk about his experiences in 1920s New York and the people he met. 
"Now that I've done [the monologues] a lot, it's in my brain and my body," Andrews said. "It just comes to me naturally, so it's not as hard as you think."
One scene in particular stood out, both acting-wise and visually. As Jordan Baker sits down with Nick Carraway, she tells Nick more about Daisy Buchanan's past. The placement of characters and set design added to the overall feel of the scene, bringing in a sense of contrast for Jordan and Nick off to one side, and Daisy and Gatsby on the other.
As Jordan is recounting her past, the audience can see Daisy, played by junior Alexis Weist, off to the side, acting out her past at the same time. In the scene in which Daisy is about to get married to Tom and receives a letter from Gatsby, Weist plays her part with so much emotion that it seems as though she truly is heartbroken. The whole scene flows so well and, paired with Alexis Weist's outstanding acting, is a standout scene.
"I have done a lot of research on Zelda Fitzgerald because that's who Daisy Buchanan is based off," Weist said. "I've kind of just used the research I've done with that [and] having the other actors that are so incredible, kind of helps me channel that energy."
Cast and crew now advance to the GHSA One-Act state competition on November 20 at Carrollton High School.