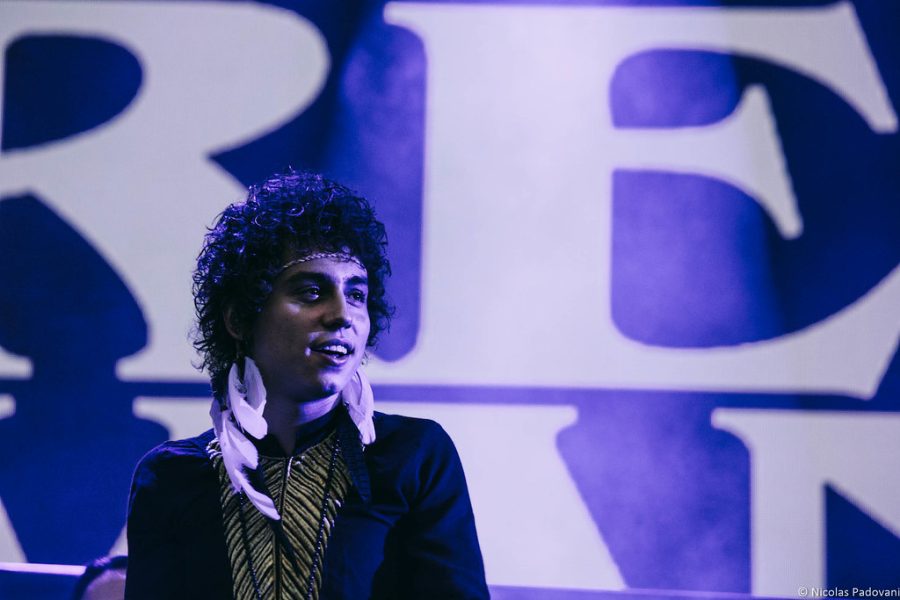 Photo via Flickr (Nicolas Padovani) under Creative Commons license
Many people, including the legend Robert Plant himself, have compared Greta Van Fleet to the band that changed the rock scene forever, Led Zeppelin. The promising band has been on the rise since 2019 and show no signs of stopping.
Headlining with vocals, bass and guitar, brothers Josh, Sam, and Jake Kiszka and drummer Daniel Wagner comprise Greta Van Fleet. The band originally started in Frankenmuth, Michigan, in 2012.  
After signing to Lava Records in 2019, Greta Van Fleet gained fame when their debut studio album "From the Fires" won a Grammy in 2019. Since then, they have released another album titled "The Battle At Garden's Gate," in 2021, which has continued their skyrocketing popularity.
Greta Van Fleet's sound can only be described as bluesy-influenced paired with a hybrid "rock-angelic" sound, the former of which can be seen in their inspirations. 
Greta Van Fleet takes time to develop their albums. Each one tells its own story in a creative way and is conveyed through Josh Kiszka's voice as well as the other members' instruments.
Most often compared to Robert Plant of Led Zeppelin and Geddy Lee of Rush, Josh Kiszka's voice is versatile. With the accompanying orchestral-sounding music, Kiszka's voice contributes a melodic and operatic sound to the band. With an impressive vocal range, Kiszka's voice can easily bring so many different emotions to one single song.
Greta Van Fleet has accredited their inspirations to many artists including Muddy Waters, Howlin' Wolf, Lightnin' Hopkins, John Lee Hooker and many more. This growing list is remarkably similar to Led Zeppelin's list of influences, which can be heard in their sound.
Greta Van Fleet has numerous similarities to other artists including Royal Blood, Rival Sons, Guns 'n Roses, Dirty Honey, and Rush. Read below for an in-depth analysis explaining the similarities whether it be through sound, vocals, or both.