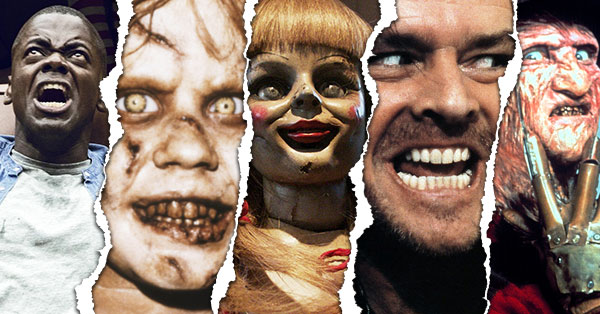 Photo via Rotten Tomatoes
Horror movies have adapted over the years to fit new fears or politics that emerge. Some of the first blockbuster horror movies involved men with knives on their fingers or a ski mask. 
What I discovered last weekend during my time at the Renegade Film Festival in Marietta was that what truly shakes us to our core is not exactly obvious.
What has been encountered throughout the horror genre is the courage to take the stories to the next level. New directors are unafraid to take risks with their writing. 
Heather Langenkamp, Nancy from "Nightmare on Elm Street," said it best: "What I'm seeing today is a freedom, a freedom to express your own personal philosophy." 
Directors are not hesitant to speak their mind through their films. "Maya" was able to explore themes of mental health, religion, and social issues with the added layer of cultural significance. 
When asked about the transition from movies like "Scream" or "The Exorcist" to "Hereditary" by Ari Aster, writer and director Adam Marcus said that a good movie is determined by its story.
"The talent part is the thing that is part of the equation," Marcus said. "You can have all the technical expertise, but what do you want to say?" 
This is the greatest aspect of the shift in tone in horror movies. Directors use allegories for their movies, but what has shifted is how direct they choose to be. Marcus referenced "Dawn of the Dead" as a metaphor for consumerism. 
"It's not what people are thinking when they're watching the movie," Marcus said. "They're just thinking this is a cool zombie movie."
This is similar to the techniques used in "Get Out" by Jordan Peele. Peele is able to explore themes of race through a lens of horror. Comparing "12 Years a Slave" to "Get Out," Marcus says it is the same themes of slavery but Peele hid it from audiences that would have otherwise avoided the 2013 McQueen film.
Marcus notes his earlier work on "Jason Goes to Hell: The Final Friday" and a scene that particularly stuck with his audiences. The scene itself seemed simple enough featuring his victim in stirrups, but to this day Marcus says people still ask him why he made it. 
"Because I knew 20 years later you would still be asking me that question," Marcus said.
This is the risk taking that can be seen in the newer horror movies. The fearlessness to delve into what really makes an audience freeze in their seats. But we cannot forget the movies that paved the way for the ones being released today. 
"To disregard any art because of its time period is to miss what we can learn from that art moving forward," Marcus said.
Movies made decades before 2022 have withstood the test of time because they held onto their values as stories as well as horror movies. They did not sacrifice their messages for a jumpscare or CGI. 
What is so important about horror movies going forward, is that the classics, as dated as they are, are gold mines for learning. If directors take the time to learn from those who came before them, they will surely make something that horrifies well past its run time.