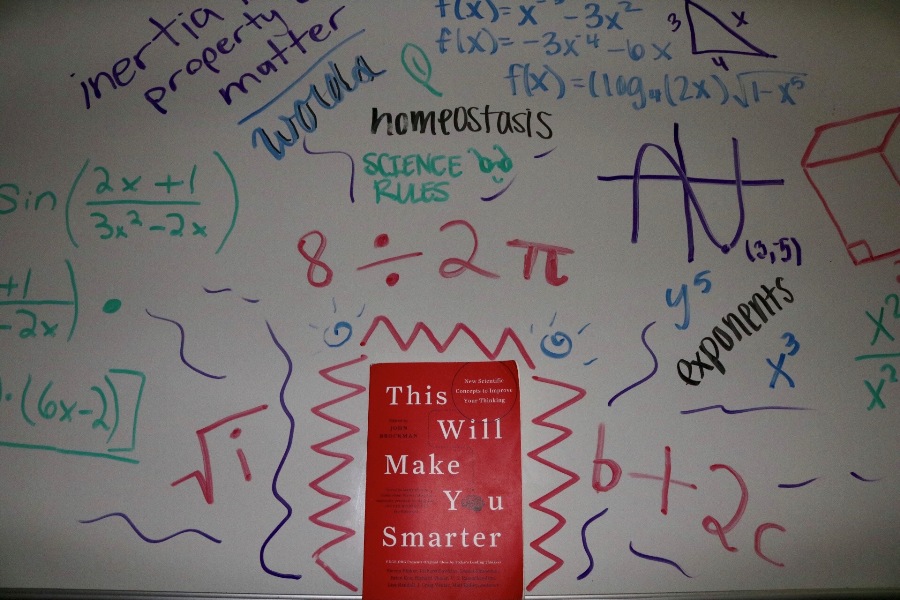 Shelby Foster
Many people read purely for entertainment, so when faced with a nonfiction book that mainly focuses on teaching the reader real-world applications, these readers scare easily. While numerous individuals argue that nonfiction novels are boring and less captivating than an adventurous fantasy or science fiction story, there is truly nothing more magical than learning more about the vast universe we call home and the way it works.
In 2011, John Brockman posed the question: "What scientific concept would improve everybody's cognitive toolkit?" "This Will Make You Smarter: New Scientific Concepts to Improve Your Thinking" encompasses all 150 responses into one exceptional novel that shares the thoughts of renowned scientists on a variety of different subjects: psychology, physics, sociology, philosophy, and economics.
Each year, John Brockman, Editor of the Edge series and publisher of Edge.org, invites the era's most innovative minds to answer a single question designed to shed light on the way the universe functions and our understanding of it. Edge strives to connect scientists and extraordinary thinkers in order to discover how the world functions and our place within it. This magnificent series also allows members of the scientific community to share important concepts with the general public and spread their own ideas.
To find out more about Edge.org and the annual Edge Question click here.
"This Will Make You Smarter" is a beautifully composed collection of articles outlining concepts that better explain how the universe works and ways to improve our daily lives.  
This book is absolutely extraordinary as it manages to provide the reader with helpful tools and concepts that can be applied to everyday life while remaining consistently interesting. Just one of the extremely useful concepts found in this novel is that experimentation is not strictly for scientists as anyone can use it to improve daily life . This book also proves extremely compelling as the reader experiences a variety of writing styles and techniques within the same book. The majority of the articles are thought-provoking and allow the reader to apply what he or she has learned as it appears most helpful to them.
Readers may, however, periodically become frustrated as many writers believed the same idea was worth sharing, resulting in a number of repeats. The problem is not necessarily that certain ideas are present more than once, it is that articles concerning the same principles are organized together. If the repeated articles were more spread out, the reader would still become more familiar with those principles but in a less frustrating manner.
While this book may not be for everyone, it is definitely a worthwhile read for those interested in science or willing to learn. Even if an individual only manages to read a couple of the articles found in this book, there are still an endless number of opportunities for the knowledge to be applied.