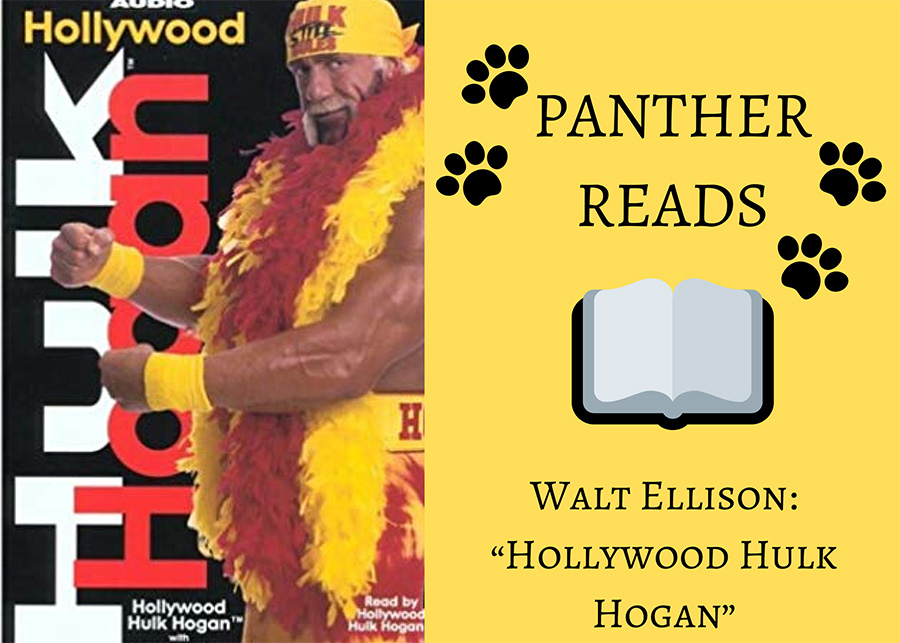 Jordan Owens
If a social studies teacher only read historical fiction novels or stayed in the history genre that would be rather stereotypical. Thankfully, economic and current issues teacher Walt Ellison branches out with his books having read "Hollywood Hulk Hogan."
"It changed my life," Ellison said. "It was the first book I have ever read cover to cover."
"Hollywood Hulk Hogan" is an autobiography showing fans how this highly successful wrestler became the person that he is with the fame Hogan received from WWE and the big screen. 
"[Hollywood Hulk Hogan] turns out not to be a very good book," Ellison said.
Once he read a second book cover to cover Ellison realized that "Hollywood Hulk Hogan" was not a very pleasant read in comparison. Still, he talks about the love he has for this book with his students.
Teacher Walt Ellison is an example to many who may not have an interest in books that if you start out with one about an artist, actor, or any person you like it could lead to an excitement for reading.