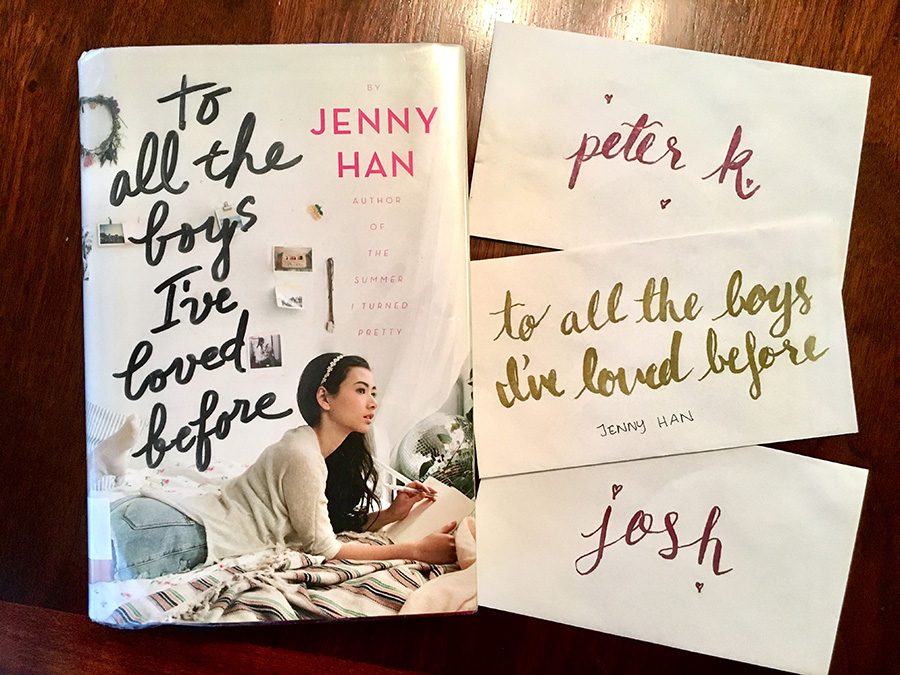 Grace Maneein
High school student Lara Jean writes secret letters to all the boys she's ever loved before. They're not love letters, but goodbye letters where she can pour out every thought she's ever had regarding the boy in question. She keeps them in a hatbox, a memento from her deceased mother.
The day Lara Jean's secret love letters are mailed by an unknown person is the day her entire life gets turned inside out.
The Book  
"To All The Boys I've Loved Before" is a young adult romance novel. This is one of the largest genres in the book industry, so it's very difficult to come across genuinely original fiction that falls into this category.
This novel's typical, high school-centric love story premise is definitely nothing extraordinary. But if there's anything that can be said with complete and utter conviction, it's that "To All The Boys I've Loved Before" is the cutest love story of all time.
Let this be established: the plot is generic. There's nothing of extraordinary value that can be derived from the plot alone. However, all the additional factors included in the book is where "To All The Boys I've Loved Before" truly reveals its value as a young adult novel. It's all in the formatting, pacing, style of writing, and characterization.
Unlike most young adult novels, the book is told in scenes rather than chapters. The pacing isn't too slow, and the prose isn't clogged with so many metaphors as to send its readers into an existential crisis. The style of writing is simplistic, but in such a way that does not detract from the story.
All of this, combined with the fact that it's told in first person and the present tense, from the point of the starry-eyed, sixteen-year-old Lara Jean, gives the entire book a sweet flavor.
This novel made me laugh, smile, and cry for Lara Jean. While there are undoubtedly more meaningful books in the world, I couldn't help but enjoy the ride.  Not bad for a book that only took me three hours to read.
For anyone desiring something short, cute, and not mentally strenuous, I strongly recommend reading "To All The Boys I've Loved Before."  
The Movie  
"To All The Boys I've Loved Before" is an adorable movie on Netflix that is definitely worth the watch. It's a cheesy but cute story about a timid girl, whose mom has passed away, in love with her sister's boyfriend. She ends up falling in love with a boy who she fake-dates to hide that fact.
The movie featured a near-perfect representation of Lara Jean (Lana Condor) , the main character, in her strange but fitting style. When the movie's antagonist criticizes Lara's boots, one of the recipients of the letters, Lucas, says that her unique style makes her more original and not just "another girl." The film's costume designer did an amazing job in depicting her as the shy girl who will not let anyone in.
Peter (Noah Centineo), the fake boyfriend, was depicted as a jerk just trying to get away from his ex, Gen. Gen was a convincing antagonist who holds an irrational grudge over Lara Jean for kissing Peter in the seventh grade. All of Gen's attempts, except one, to make Lara Jean upset are always stopped by Chris, Gen's cousin and Lara Jean's best friend.
Chris,played by Madeline Arther, did a great job with the role. Her need to always wear hats in every scene and her spicy attitude added to the persona and made her more of an interesting character.
Each character was represented in the book well, but the movie told the story visually in an amazing way. "To All The Boys I've Loved Before" had most girls head-over-heels for Peter Kavinsky for how good he was to Lara Jean, not to mention his good looks. The film effectively places you in Lara Jean's shoes, providing viewers with an idealized but very fun to watch high school romance.