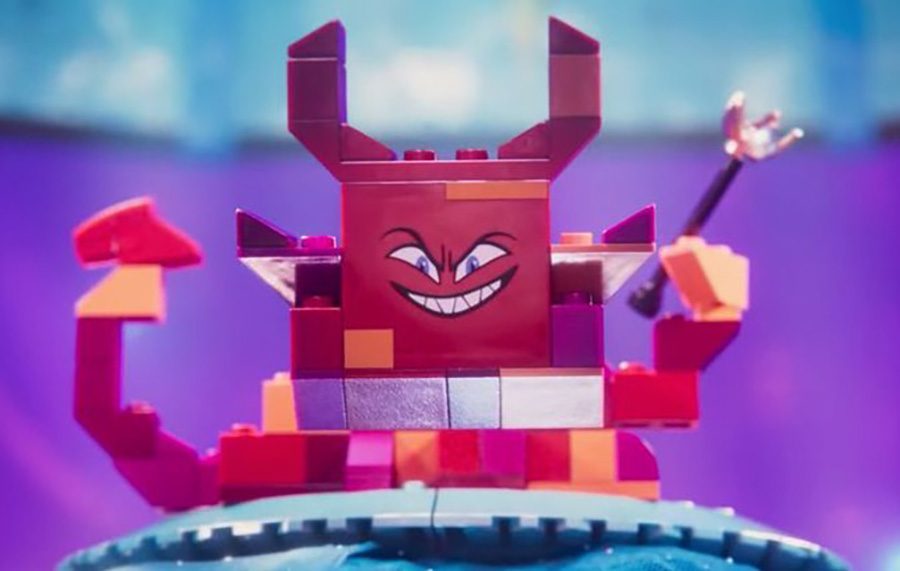 Warner Brothers Animation
Last weekend, Warner Brothers Animation released a whimsical movie that's part "Toy Story," part musical, and part interstellar adventure, all made from love, happiness, and Legos. Lots and lots of Legos.
"The Lego Movie 2: The Second Part" is similar to the first one, in that the Legos still reflect the conflicts going on with the humans controlling them, but instead of the human son and the father in a Lego-scale battle, the same son and his sister are arguing. The entirety of the plot is the little sister trying to play with her older brother, but her brother continues to refuse.
The antics of the Lego characters reflect this real-world conflict. In the movie, Emmett struggles to avoid "our-mamma-gedon," which is just the real-world mother of the squabbling siblings making them put the Legos away if they can't learn to play together.
Like its predecessor, this movie has a lovable, childish humor that all children would enjoy as well as older viewers. "The Second Part" is relentless, providing joke after joke that isn't secretly coded, without much effort needed to understand them. It's just fun.
Unlike "The Lego Movie," "The Second Part" is a musical, which for me detracted from the quality of the film. Musicals are not for everyone, and I'm not a fan. One or two songs are okay, but "The Second Part" has almost ten. The result of including musical numbers was slightly choppy, since every time the plot gets moving, it's paused by a goofy song that relates to the story. 
The musical aspect can be completely overlooked with how utterly adorable some of the new characters are. The characters that are meant to be child Legos or "Duplos" all feature childish, adorable voices that do nothing but warm the heart while watching the film. Other new additions include Queen Watevra Wa'Nabi, a shape-shifting Lego character, and Rex Dangervest, the cooler and more capable version of Emmett.
"The Lego Movie 2" was a fun, silly continuation of the story of Emmett and his pals. The conflict between the human boy and his sister provides a wealth of new hilarious dangers for the Lego characters, and despite stopping for musical numbers here and there, this is an excellent movie to go see with some friends.