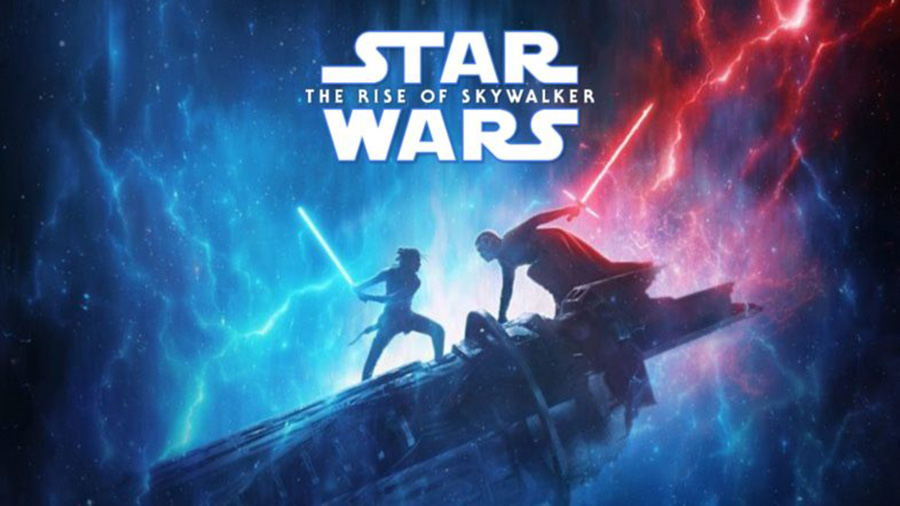 Disney Pictures
The epic end of the triple trilogy series that is the Star Wars Saga has die-hard fans left confused, happy, sad, and accepting, but disappointed with the final ending. 
After nine movies, two spin-off series, three if you count "The Mandalorian," and three separate movies that contribute to the story, Disney finally released the ninth and final movie to end 40 years of prequels, sequels, and originals. 
The original Star Wars series came out in 1977 through 1983 completely taking over the world with the ultimate space epic. Then Lucasfilm revived the series in 1999 with the disappointing prequel "The Phantom Menace." The next two films in the series, "Attack of the Clones" and "Revenge of the Sith," released and almost made up for how upsetting "The Phantom Menace" was. 
In fourth grade, when I found out that Disney purchased Lucasfilm to finally make a sequel trilogy I was beyond excited since I have loved the films my entire life. In 2015, the first sequel film came out and even though it was a wonderful film, it did not feel like Star Wars to me. The second film also just felt like a copycat version of "Empire Strikes Back," so my hopes were that the finishing film would finally bring the saga the justice it deserves. 
"The Rise of Skywalker" left me with complete mixed emotions. Some of it was cheesy, and just not something George Lucas would have done. Even though Disney did bring back the same characters, like Lando Calrissian, which brought some nostalgia, his character is kind of pointless in this film.
They also completely wrote off Rose who was one of the main characters in "The Last Jedi." She went from being in so many scenes and creating her entire background to being dropped completely with only having three or four lines in this film.
Disney did incorporate Palpatine, which frustrates me because they spent the first two movies presenting this new Sith Lord, Snoke, just to have him be Palpatine the whole time. They could have just had Palpatine revealed the whole time and not give Snoke a platform since his character was pointless. 
They did, however, incorporate something that brought back the Star Wars feeling, that was Rey, Po, and Finn's friendship. This trio is greater than the trio of Luke, Leia, and Han because it does not have a family or relationship bond that was given to Luke, Leia, and Han. Luke and Leia had each other because they were siblings, Leia and Han were in love, and Luke and Han were best friends. Rey, Finn, and Po just had each other, and they were not related or in love. They did not need to have romantic feelings for each other to be best friends. 
The ending of "The Last Jedi" did satisfy me just because the trilogies have been dragged along for so many years, and I believe many fans knew it was time for it to end. However, Disney tried way too hard to make it look as cool as possible — some of the characters were just unbelievable. Though they did have a beginning scene of light speed-skipping where the characters visited several planets that looked similar to how Lucasfilm made them.
I enjoyed "Rise of Skywalker," but it was not as good as it could have been if Lucasfilm were the ones to create it. It was obviously a good movie, but not a good Star Wars movie.