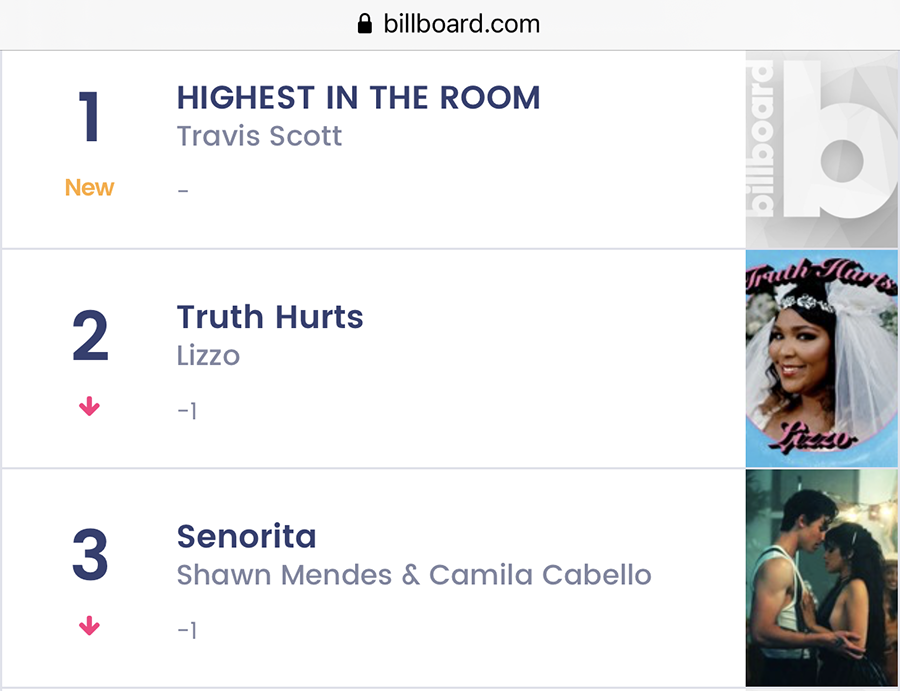 Billboard.com
Rapper Travis Scoot recently released a brand new single, "HIGHEST IN THE ROOM," on Oct. 4. 
This is the first music release by Scott since "ASTROWORLD," which came out on Aug. 3, 2018. "ASTROWORLD" reached double platinum by the Recording Industry Association of America with its record-breaking singles "SICKO MODE" and "STARGAZING."
Scott's latest single coincides with the recent documentary, "Travis Scott: Look Mom I Can Fly," that was released on Netflix a little over a month ago. 
"HIGHEST IN THE ROOM" is similar to his past music, but he added a nice twist to the single by making the sound sort of creepy in the beginning with a techno keyboard similar to something you would hear in a horror movie. This is different than his past work since it is not as light. 
Considering that this song is more creepy and hair-rising than the other songs, it was perfectly released in October. Even though it does include these elements, it isn't a holiday-themed song at all.  
Compared to his past songs "SKELETONS" and " WAKE UP," Scott seems to be mixing up his style.  "SKELETONS" features the rock music project, Tame Impala. Since this is a big step out of the rap genre, mixing a rock group with Scott's work will diversify the genre as a whole. 
"WAKE UP" also breaks the norm for Scott's work. This song features The Weeknd, which is more alternative R&B. This song turned down the pace from his normal upbeat and fast-paced rap songs like "SICKO MODE" and "YOSEMITE."
Scott has made no announcement of a future album or EP, but one can only assume it will be another year before that comes out because the first single on his last album dropped 18 months before the actual album. Until then, fans must patiently wait for the album to drop.