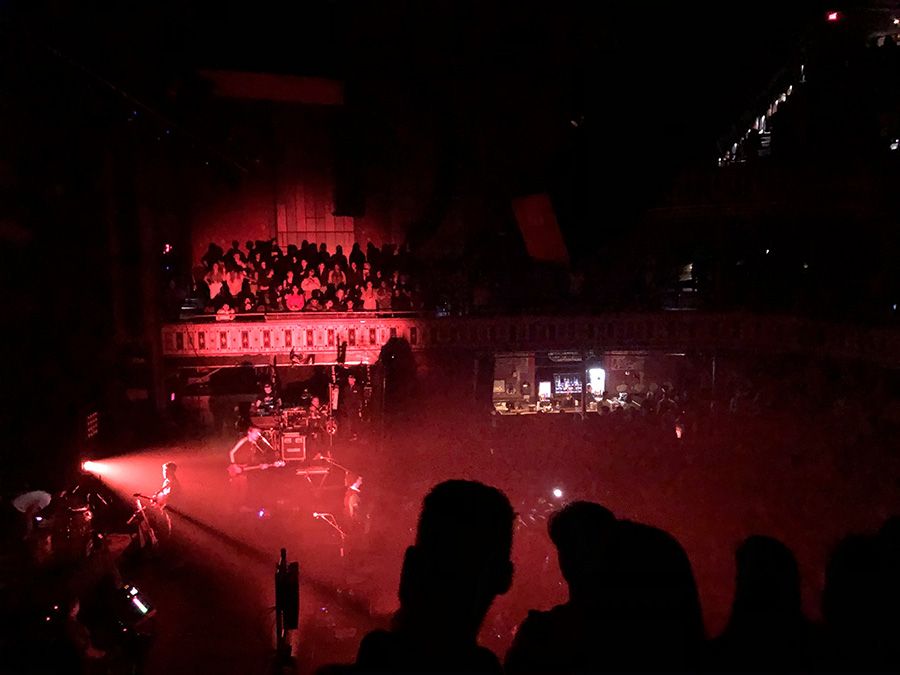 Kathleen Stephens
Recently I had the opportunity to go see one of my favorite bands, Wallows, live.
Dylan Minnette, better known as Clay Jensen on the Netflix original "Thirteen Reasons Why," and Braeden Lemasters, who I had the pleasure to meet at Shaky Knees 2019, are the vocals for this indie rock band. 
Minnette opened the show with "Do Not Wait" which just so happens to be the very first song I ever heard by the band. It's one of the slower songs on their most recent album, "Nothing Happens." I remember this song specifically, because someone I knew posted the album on their Instagram story. 
After starting off the show with my third favorite song, they played other songs I didn't really know. 
In the middle of the show Wallows played "Are You Bored Yet?" which features Clairo. The Clairo feature is one of the reasons I love that song, besides the fact it mixed two different genres of music, making them so much more interesting. I love Clairo because her voice is just so different and original. It brings just a whole different vibe to the song. 
As the show went on, Minnette completely stopped the performance because a girl was getting pushed around in the front row. He took a couple of minutes to talk to the crowd and ask them to stop pushing people up front. This just really showed how much the group cared about their fans. 
When they announced that it was their last song, they played "Scrawny." This song is most definitely number two on my favorites list and the performance was amazing. Not wanting the concert to be over, the crowd demanded an encore chanting "Pleaser, Pleaser, Pleaser."
After a couple of minutes of chanting, Lemasters came out and performed a solo song. While he was doing this I started fan-girling and turned my phone brightness all the way up and pulled up a picture I took with him in April of last year and just started screaming at him. Sadly, he did not notice. 
When he finished the song the rest of the band came out to perform their actual final song, "Pleaser." Besides the fact that I was screaming all the lyrics since this is my favorite song, I again pulled up the picture and continued to scream at Lemasters. He finally looked up to the balcony, saw us, pointed and smiled.
At that moment I remembered why I love going to concerts so much. The relationship artists have with their fans is unmatched. You have these people who idolize them so much because their music in some capacity affects their life, and artists can just feel it. 
This connection is so incredible to see especially when you aren't on the floor and can watch everyone below you just taking in the amazing moment they have when they hear live performances. It is truly such a pure and breathtaking moment to witness.