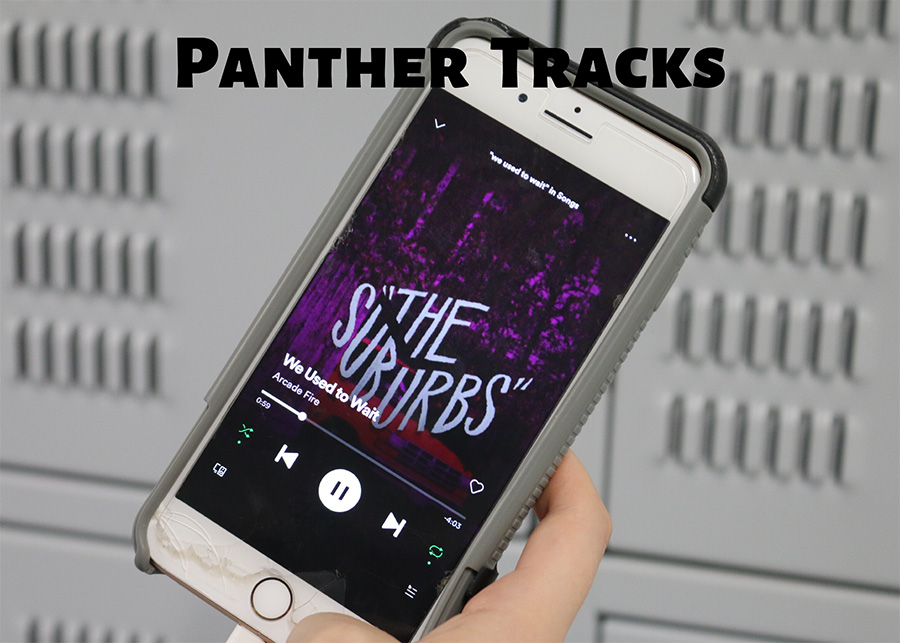 Annika Pepper
Even though Thanksgiving break is right around the corner, students are still jamming to their favorite summer break hits. 
Senior Sarah Goins' favorite song right now is "We Used to Wait" by Arcade Fire.
"I have really good memories associated with it," Goins said. "I went on a road trip with my sister this summer, and we played it a lot. It's just really soothing, and I like the lyrics."
The family band is composed of a husband and wife combined with some siblings on each side, and has been around since 2001. This song comes from the album "The Suburbs," which came out in 2011 and won a Grammy for album of the year that same year. 
"We Used to Wait" is upbeat and happy. The beginning has a fast-paced piano chord being played over again. When the vocals are added, the song is soothing and different. 
"The whole album is really good so I suggest listening to the whole album," Goins said.  "'Wasted Hours' by them is also a really good song."
Since the two songs mentioned were released the band has released five albums and won countless awards for each of them. Goins' taste for Arcade Fire's older songs helps to exemplify how great the album "Wasted Hours" is.