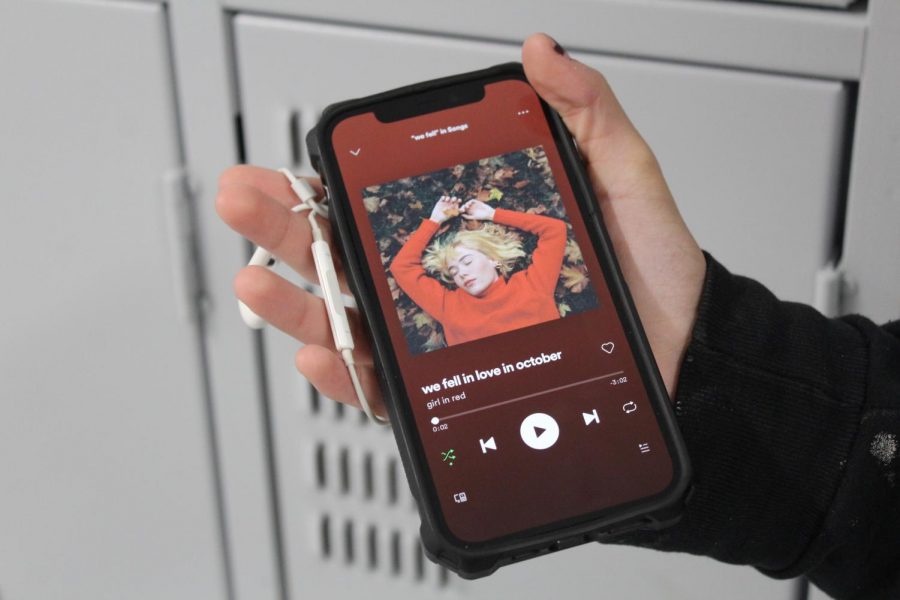 Annika Pepper
Sophomore Jessica Corrado is listening to "We fell in love in October " by Girl in Red. 
The song was released on November 21, 2018, in a double single with "Forget Her." "We fell in love in October" peaked at No. 14 in the U.S. Hot Rock Songs chart in October 2019.
"[Girl in Red's] lyrics relate to the real world while also being comforting," Corrado said. 
The message of the song is about expressing how you feel about someone you love. The mellow beat of the music helps carry that message in a beautiful way.
The song opens slowly with a high pitched violin yet starts with softer vocals. The song itself embraces the Indie genre of music, and as the song picks up it makes you feel like you are floating in another world. 
Girl in Red is a Norwegian singer-songwriter who primarily writes Indie pop music. She rose to fame when she released her song "I wanna be your girlfriend" on Soundcloud in November 2016, where it reached 5,000 streams in five months. The song has a similar feel to "We fell in love in October" but with a more upbeat tone.
"Girl in Red is one of my favorite artists because I can relate and also enjoy her music," Corrado said.   
It has a semi-upbeat feel with soft vocals with an even better ending that really helps wrap the song together. This song is definitely worth listening to while driving on an empty road at night with someone you love.