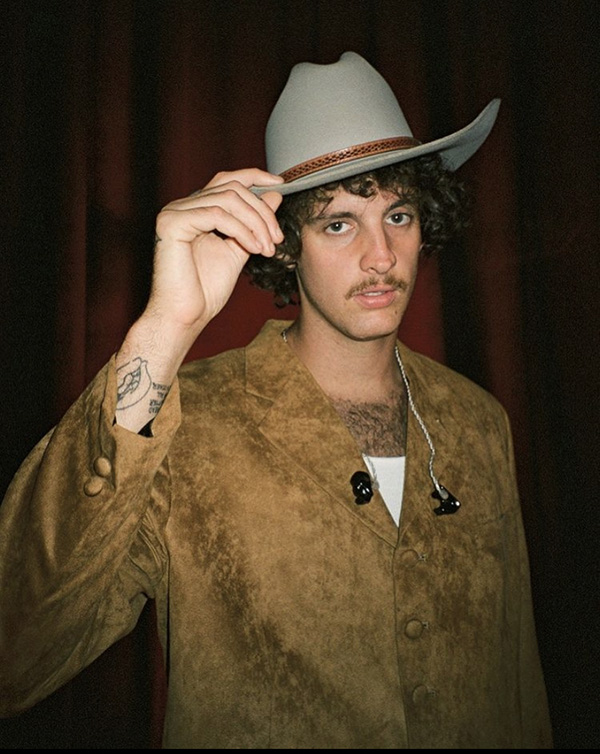 Photo via Instagram (@itsbabyjake)
Stop worrying about the new schedule, and listen to the song "Cigarettes On Patios" by BabyJake.
This song opens with a rhythmic pop upbeat feel. It then goes into an indie vibe that draws the audience in. It has the lead vocals blend beautifully with background music and other sounds. 
Even though the song is somewhat repetitive, it is one that you can listen to over and over without getting tired of it. The constant change in the dynamic of his voice is what really tied the song together. "Cigarettes on Patios" is a piece of art.
BabyJake is a pop singer, songwriter, and self-proclaimed rock star who was born as Jake Herring. He first gained attention for his emotive 2016 single "Little Mess." In 2018, he re-emerged with the buoyant, feel-good single "Miami." Released in 2019, "Cigarettes On Patios" mentions hanging out with friends and having a fun social life.
I originally started listening to BabyJake when I discovered his song "Head in the Clouds." I love the vibe this song gives off. It makes me feel happy. 
As my current favorite song, I suggest you hop on to your favorite music streaming app and listen to "Cigarettes on Patios" by BabyJake.