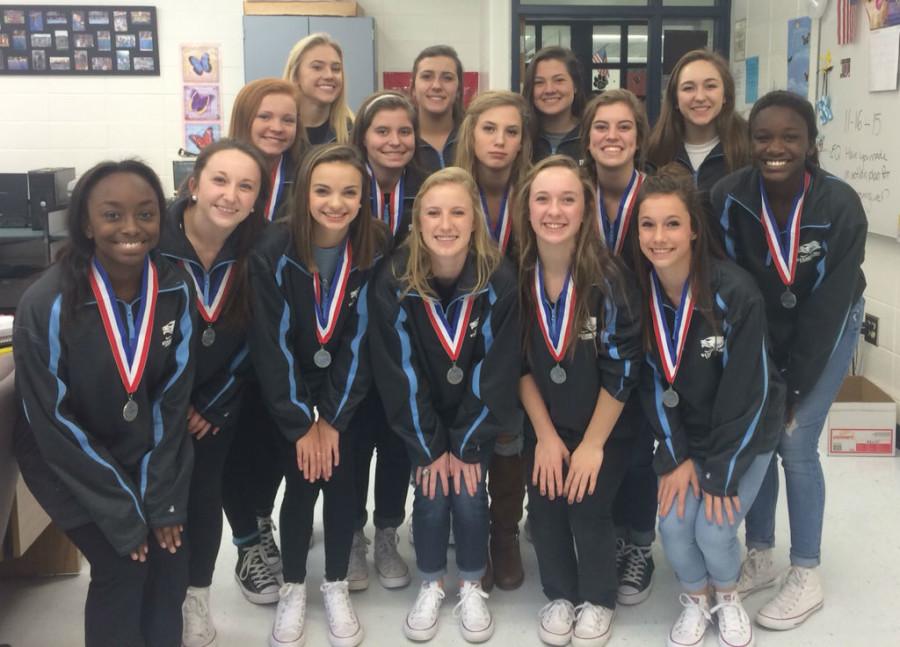 Amy Evert
"At first, it was difficult to cope with the fact that we lost by only one point, but I am extremely proud of my teammates and our performance and wouldn't change it," senior and four-year varsity cheerleader Emily Herrmann said.    
The varsity cheerleaders came home state runners-up in the AAAAA Georgia High School Association Cheerleading State Competition. The girls were one point away from repeating last years title but fell short as Northgate ended up state champions.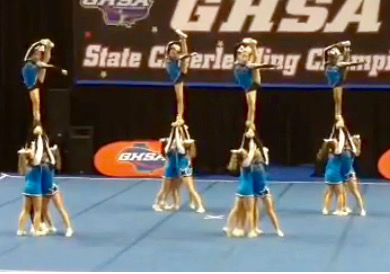 Undefeated throughout competition season, the varsity cheer team were well prepared to participate in state championships.
The last year varsity team's competition season was completely different from this year. Before state last year, the team had to compete on Friday to earn a spot for state on the following Saturday. This year, the girls did not have to compete on Friday and moved directly to state on Saturday because of their undefeated season. Although they did not win title as state champions, head cheer coach Mandy Ratliff is proud of the girls and their overall season.
"As I always say, It's 98 percent skill and two percent luck," Ratliff said.
Ratliff called this cheer season a "rebuilding year" because almost half of the team graduated last year, so many of the varsity cheerleaders this year were underclassmen.
In addition to new team members, a new coach was added to the varsity team. Former student at the Mill and science teacher Nicole Trahan joined the Panther family, and she took on job of assisting with the cheerleading teams. She attends the girls' practices and all of their competitions, aiding Ratliff. "I love working with the girls and helping them succeed at something they love," Trahan said.
According to Ratliff, the girls became closer this year because of team bonding and long practices. The usual routine for practice was to stretch, run, warm up and practice their fulls, where a tumbler performs a layout or backflip and does a full twist with their feet coming up over their head.
After hours of practice together, the team would go out to eat and socialize. "Our team has bonded so closely this year, I would consider them all to be my sisters," sophomore and two-year varsity cheerleader Mary Lou Masters said.
The varsity cheerleaders may not have won state, but they gave this competition season their all. "Even though I was disappointed, it was sad to see a perfect season end," Herrmann said. "but being second place in the whole state is such an accomplishment."