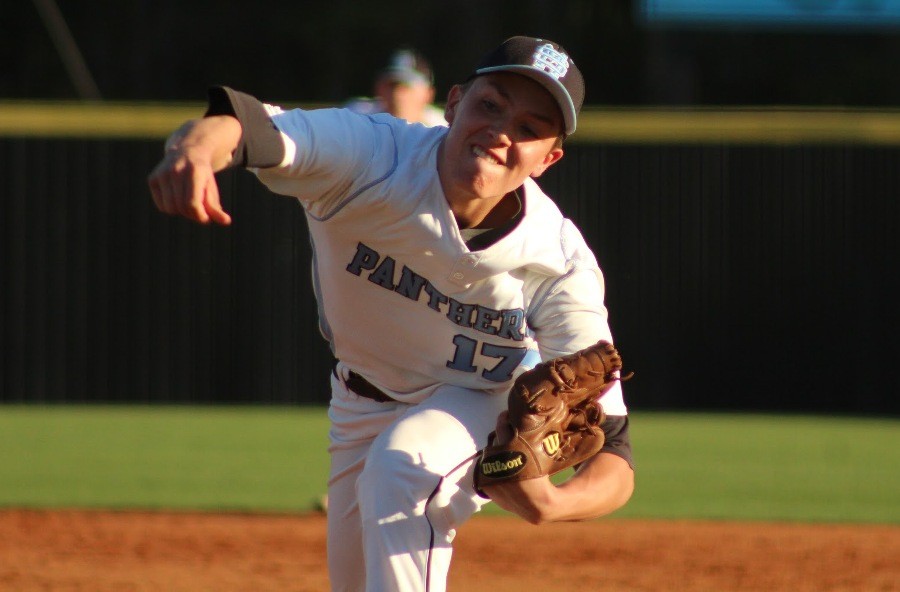 Aelise Gagliano
"[Junior] Jake [Arnold] pitched a heck of a game tonight," senior Cole Evans said. "He was lights out the entire time. It's a shame we couldn't get him some runs because of how great he pitched. He's having a heck of a year and gives us a great chance to win every time he throws."
On March 29, the Panthers finally got the competition they deserved. Starr's Mill lost their first game in the region and their second game overall this season to the Northgate Vikings 3-0.
Arnold pitched 6 ⅓ innings giving up three runs and four hits. Arnold struck out the first two batters of the game and ended his outing with nine strikeouts. His only mistake came in the seventh inning when he gave up a three-run home run over the center field wall.
Relieving Arnold was senior Killian Smith who pitched ⅔ innings and only gave up one hit.
"Our main struggle was at the plate," Arnold said. "We didn't hit the whole game, and it's tough to win without an offense." The Panthers' only hit came in the bottom of the second off of Cole's bat.
"There's not much time to fix any of the offensive issues," assistant coach Jeff Klein said. "We just have to have a better approach at the plate and just be more aggressive and put some pressure on the defense, which is what we didn't do tonight."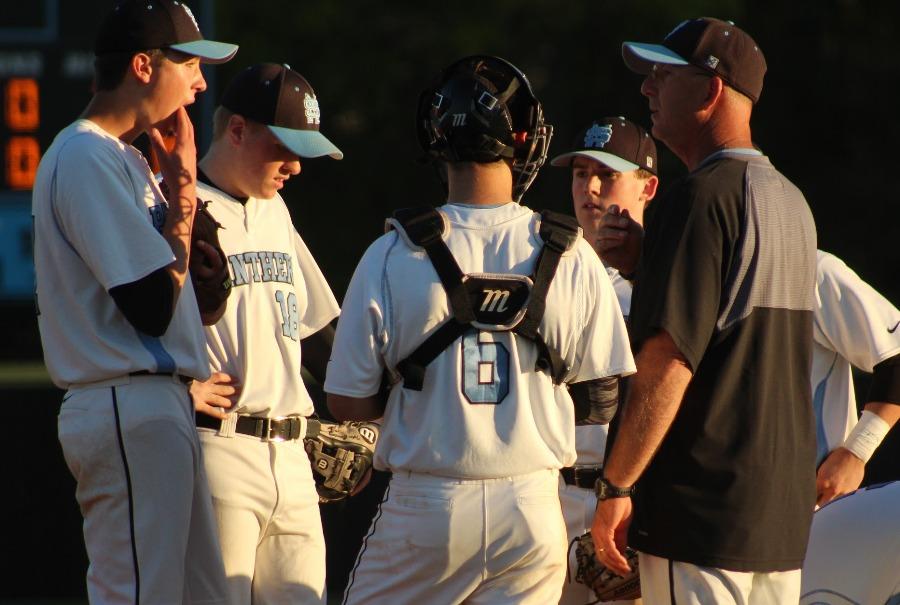 Head coach Brent Moseley, frustrated after the game, declined to comment on the team's performance.
"Northgate's lineup was tough throughout," Arnold said. "[Batters] 1-9 could hit as well as the next guy, especially their three and four hitters. It's different because most of the other teams have one or two guys who can hit, and Northgate had nine."
The next night, the Panthers earned their redemption against Northgate on the road. The Panthers defeated the Vikings 5-1.
Junior Tyler Courtney went 4-4 with a two doubles, a single and a solo home run, tallying at least two of the Panther's five runs.
"We had much better approaches during yesterday's game, swinging early in the count and squaring balls up," Courtney said. "We also executed well and were able to get runners in scoring position to help put the pressure on [Northgate]."
Junior Will Evans pitched into the fifth inning, only giving up three hits and an unearned run. Relieving him was junior Will Collins and senior Jared Kumro. Both Collins and Kumro pitched scoreless innings.
The Panthers will travel to Nashville, Tenn. to play Farragut, Cookeville, and Goodpasture between April 7-9.
Collins, junior Jack Moore, and senior Reagan Anderson will likely start the three road games. Beyond these three starters, Moseley plans to mix up the bullpen to help some of the younger players get more experience on the mound against tougher opponents.
After the Tennessee road trip, the Panthers return to their home field on April 11 to play against region rival McIntosh. The first pitch is scheduled for 5:30 p.m.