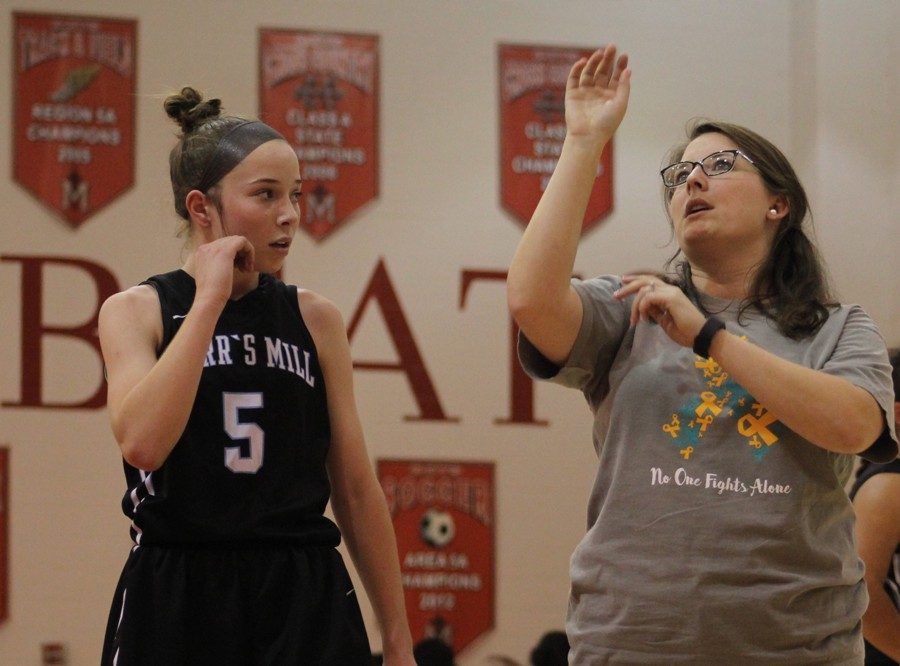 Aelise Gagliano
Last season the girls varsity basketball team had an overall record of 15-10 and a region record of 11-7. Although Starr's Mill won the 2015-16 Director's Cup for the second consecutive year, boys and girls varsity basketball were the only teams to not make the post-season last year. This season, the Lady Panthers look to change that in a re-aligned 5-AAAAA region.
"We are going to hash up some new rivalries that we've had with Whitewater in the past, and Fayette and some of the seniors are really looking forward to being in a region with a lot less teams and a lot more rivals," head coach Shane Ratliff said. "We are also looking forward to the fact that there are only seven teams in there and four out of the seven get to go to the state tournament."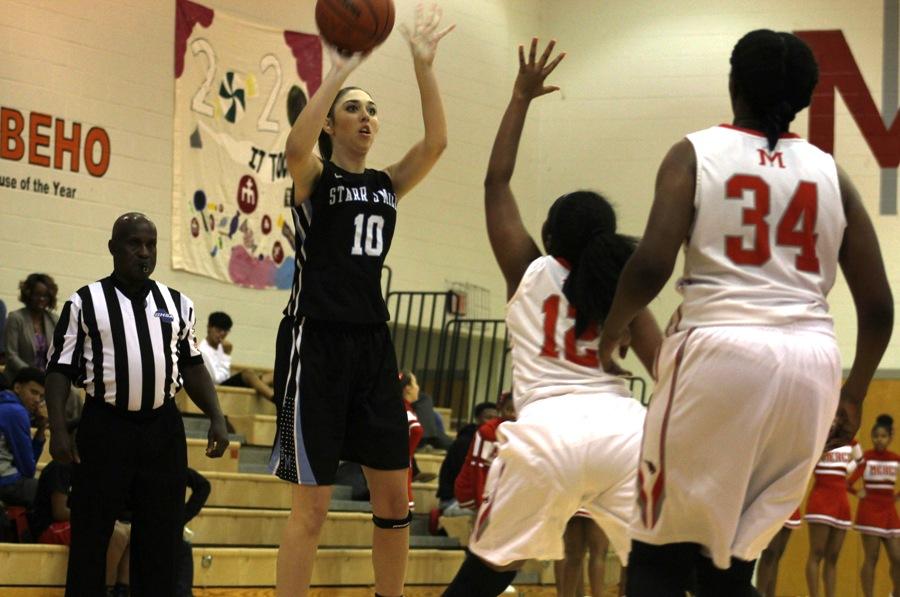 Since last season, the Lady Panthers lost four key seniors, Alli Jones, Riley Clark, Dylan Patterson, and Laurel Parker. Many fresh faces have been added to the roster this season including three freshmen, Alice Anne Hudson, Ashtyn Lally, and Ryanne King.
"We are losing about 90% of our scoring from last year, so it's up in the air with Alli and Riley gone," Ratliff said. "Those are two huge pieces we're gonna have to fill to get back to the 15-10 mark that we were at last year. To get back to that mark it's gonna be rough because we are trying to figure out what we can and can't do, so there are gonna be a lot of bumps early on."
Since the team is so young this year, Ratliff will have to have more patience with the girls when teaching them new drills and skills.
"This year has been a lot less of enhancing what we do and getting back to the fundamentals and getting back to the basic stuff that these young girls have to learn," Ratliff said. "The approach is, really, I'm gonna have to be patient with them because we've got a lot of young girls who have never been in my system before that have to try and learn it, and learn it quick."
The girls will have a lot more time playing against county teams since the region re-alignment. The Lady Panthers will have many chances to square up against their inter-county rivals, such as McIntosh and Whitewater.
"[Our biggest rival] is always McIntosh," Ratliff said. "But Whitewater, we're gonna rehash that one too."
This year's schedule is also looking tough for the young Lady Panthers. They play each region team twice in the regular season, but if they are one of the four teams from the region to make it to the state tournament, then they will be seeing more of their 5-AAAAA competitors.
"We're gonna have to play well every day in order to get some W's. There's no givens on our schedule for wins," Ratliff said. "I would say it will get us competitive when region play comes to the plate. Hopefully we won't take too many lumps early."
Wednesday night, the girls scrimmaged at Our Lady of Mercy and defeated the Lady Bobcats 40-27.
The Lady Panthers will play their first game of the season on Nov. 15 at New Manchester. Tip off is at 6 p.m.