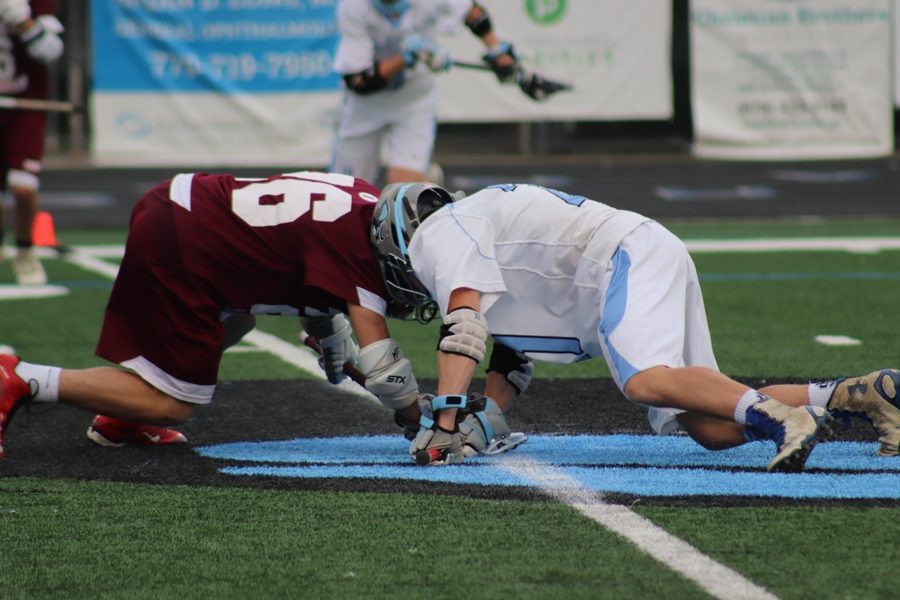 Lilly Carter
The boys' JV lacrosse team capped off their perfect season with an 18-0 shutout win over the Benedictine Military Cadets last Friday.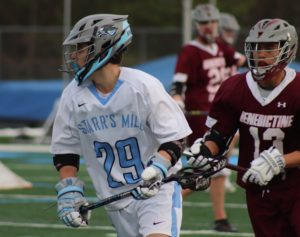 Sophomores Cameron Herd and Karsen Kalen led the team in scoring, with four goals each, and junior Matthew Craig totaled six assists.
"We're a really deep team," head coach Bill Helvig said. "We've got a lot of talent from top to bottom."
Starr's Mill started the first quarter on fire. Sophomore Brett Berkey won the face-off and scored the first goal less than 20 seconds into the game. Herd and Kalen followed with the next four goals. During the second half of the quarter, junior Matthew Craig either scored or assisted on the last five goals.
The Panthers' second quarter offense came from multiple angles, with each of the four goals scored by different players. Starr's Mill kept the ball on their side of the field for the majority of the period, and played great defense, preventing the Cadets from getting into scoring position. Going into halftime, the Panthers held a 13-0 lead.
"We did well helping out on ground balls and face-offs," Berkey said. "We also moved the ball well."
Starr's Mill continued their dominance in the third quarter, adding another two goals while keeping the Cadets scoreless. Freshman Noah Montonto scored the first goal of the half, and Kalen scored the second off of a Craig assist, his sixth of the game. At the end of the quarter, the Panthers held a massive 15-0 lead over Benedictine Military.
The Panthers did not hold back during the fourth quarter. Three goals from Craig, Kalen, and junior Jonathan Hooper sealed the game for Starr's Mill. When the final buzzer sounded, the Panthers officially completed their perfect season.
"The experience the JV players have will get them ready for varsity next year," Herd said. "I think there's a bright future ahead."
The varsity team also won their game against the Cadets 20-7. Their following two games included a 17-15 loss to Centennial and a narrow 13-12 defeat of Woodward thanks to a last-second goal by senior Ethan Sack.