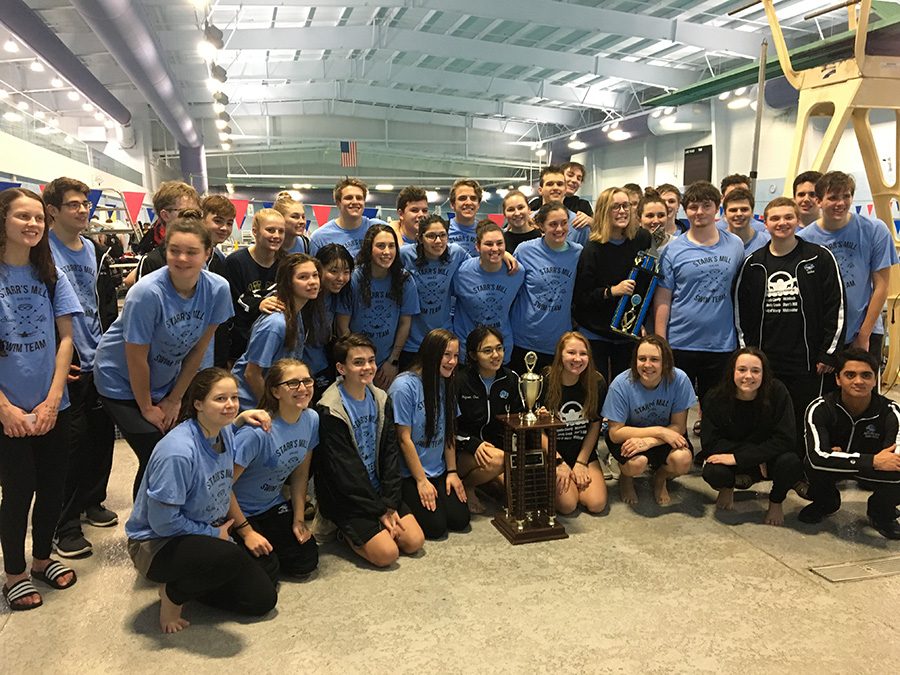 Amy Posey
Last Saturday, the Starr's Mill swim team won the County Championship for the 19th year in a row.
"I think a lot of it just has to do with the tradition that we have," head coach Robin Huggins said. "The kids that join the team know that that's what we're always looking to do. We look to win the County Championship and we want to take as many kids as we can to the state meet."
The tradition speaks for itself. Many in Panther Nation may have forgot what life was like the last time Starr's Mill did not win County.
The last school to win it was McIntosh High School, who won county from 1995-2000. In their last championship, the Chiefs earned 354 total while the Panthers finished second with 302. This year, Starr's Mill earned 734 points, while McIntosh came in second place with 613. Whitewater High School placed third with 423 points.
Here is a look at media and pop culture from 2000, the last year Starr's Mill did not win the County Championship:
"Breathe" by Faith Hill topped the music charts
"How the Grinch Stole Christmas" starring Jim Carrey was the top-grossing movie
"Harry Potter and the Chamber of Secrets" by J.K. Rowling became a New York Times bestseller
the St. Louis Rams won the Super Bowl
Sydney, Australia, hosted the Summer Olympics
the 50th Berlin International Film Festival took place
the last original "Peanuts" comic strip was aired
the Twin Towers in New York City were still standing
not a single current Starr's Mill swimmer had been born
The Panther swim team has one final meet this Saturday at Westminster before traveling to Georgia Tech on Feb. 8-9 for the GHSA State Championships.