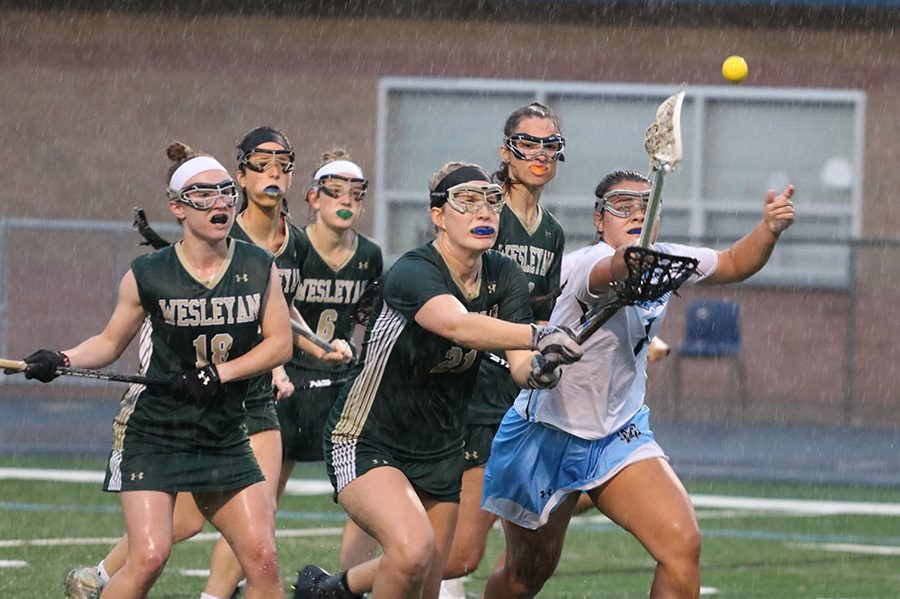 Shelby Foster
The first two rounds of the postseason didn't prove to be much of a test for the Lady Panther lacrosse team. They opened the tournament with a 20-1 win over Woodland and followed it up with a 19-7 win over Holy Innocents Episcopal.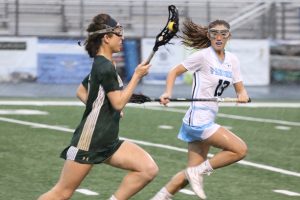 Their third round matchup, however, proved to be tougher competition. Wesleyan High School hung with the Panthers longer than most opponents have, but they still faced the same result, losing by ten goals.
"Our girls have so much experience at this point," head coach Mary Lehman said. "They can make adjustments and execute them without any problems."
Freshman Emma Grace Hepler and junior Ryanne King, who each found the net multiple times, led the offense. Seniors Ansley Wallace and Caroline Andrews also scored for Starr's Mill. The Lady Panthers started slow, but a strong second half led to a 21-11 victory.
Wesleyan displayed speed within their attack and midfield positions, much like Starr's Mill. Face-offs were key as each team had the tools to score. However, the Lady Wolves defense was weaker than their offense, and Starr's Mill gained momentum and took over the game.
"On defense, we weren't communicating very well," King said. "On offense, we were going really fast and we needed to slow down and run our sets."
Hepler opened the scoring a few minutes into the game on a goal assisted by senior Alyssa Angelo. Junior Maddie Kross followed with another goal for the Mill, giving them an early 2-0 lead. Wesleyan responded quickly with two goals of their own to tie the score, but King broke the tie with her first goal of the night. Once again, the Lady Wolves answered with another three goals, putting them up 5-3.
Wallace brought the Lady Panthers back with back-to-back goals to even the score. Wesleyan scored again with 5:29 left in the half, but then things changed. Hepler scored another goal, and the flood gates opened.
Starr's Mill went on a massive 8-1 run and busted the game wide open. Hepler, Andrews, Wallace, and King scored during the run, along with sophomore Jacqueline Broderick. At halftime, the Lady Panthers led 13-7.
"We just have to keep this up and work on defense," Andrews said. "We have to play as a team."
The second half continued the run, and the Mill scored three more goals to go up 16-7. Wesleyan answered with a score, but the Panthers followed with two more. Both teams continued to trade goals until the score reached 21-11, leaving Starr's Mill victorious at the game's conclusion.
Wesleyan finished with a record of 15-5 overall and 5-0 in their area. Before their loss to Starr's Mill, they had won 13 games in a row, including two playoff games. The Lady Panthers, on the other hand, are advancing to the Final Four.
"We have to maintain our focus," Lehman said. "We can't look ahead. This next game is definitely going to be more challenging."
Up next for the Mill is Fellowship Christian, a 16-1 squad that defeated Marist in the Elite Eight. On the line is a trip to the state championship, where the victor will face the winner between McIntosh and defending A-AAAAA champions Blessed Trinity.
The Lady Panthers and Lady Paladins will play at 6 p.m. on May 15 at Panther Stadium.