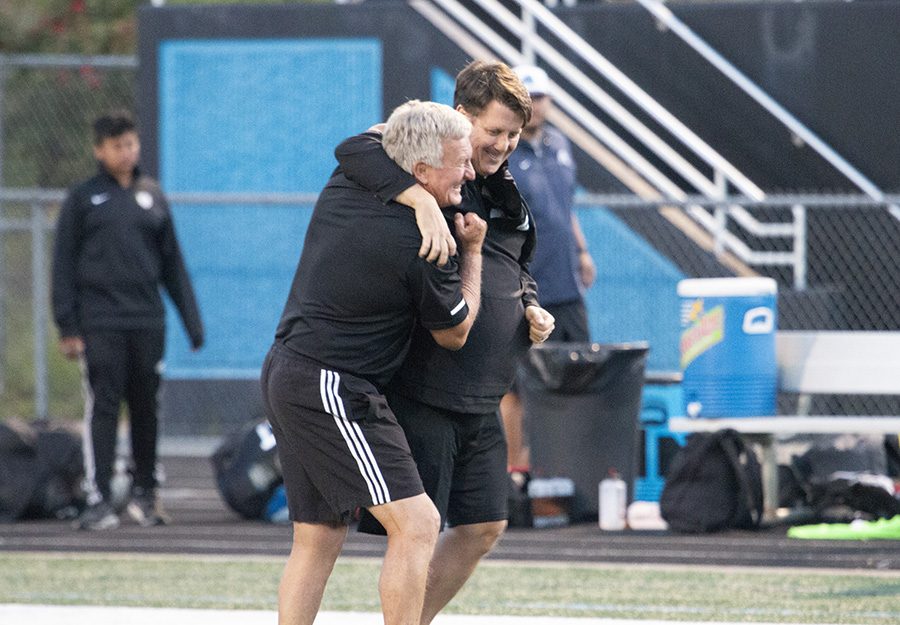 After 22 years with Starr's Mill soccer, head coach Mike Hanie will retire at the end of the season. Hanie has led the soccer program on and off of the field since he began.
"It's bittersweet you know?," Hanie said. "We have a really good team this year, a lot of players coming back."
Under his coaching, the boys' team has won the region nine times and have won state two times, in 2000 and in 2010. The boys have also been state finalists one additional time in 2004, semifinalists in 2006 and 2018, and quarter finalists on seven occasions.
In his 22 years, Hanie has also earned the honor of Region Coach of the Year six times in his career and State Coach of the Year two times.
"He is the heart and soul of our soccer program," Ratliff said. "It is going to be tough shoes to fill. He is just such a great person, and builds relationships with kids. He is Starr's Mill soccer."
In his last year, the boys' soccer team went to the state championship in the playoffs, and they were the region champions. Going into state playoffs, the Panthers were ranked fourth in the state, and took the No. 1 seed in Region 3-AAAAA.
"He has very high standards on what they should be doing in the classroom," Ratliff said. "He is very clear cut as to what his rules are and what he expects of a player."
Hanie hopes to leave a legacy at Starr's Mill of hard work. On and off of the field, Hanie has required the players to give their all. He pushes each player beyond what they believe possible, and he hopes that the players continue to give their all.
"I feel like it's going to be left in pretty good hands," Hanie said. "It's unbelievable that 22 years have gone by this fast."
Next year, Aaron Buck will take over coaching the boys' varsity soccer team, and he has big shoes to fill. However, Hanie is more than confident in Buck's ability to coach the boys.
The Panthers will play next on May 18 in the AAAAA GHSA State Championship game against McIntosh High School. The game will take place at 2:30 p.m. on May 18 at Mercer University. This game is a rematch of the 2010 championship game when Starr's Mill defeated the Chiefs 4-2 in PKs.