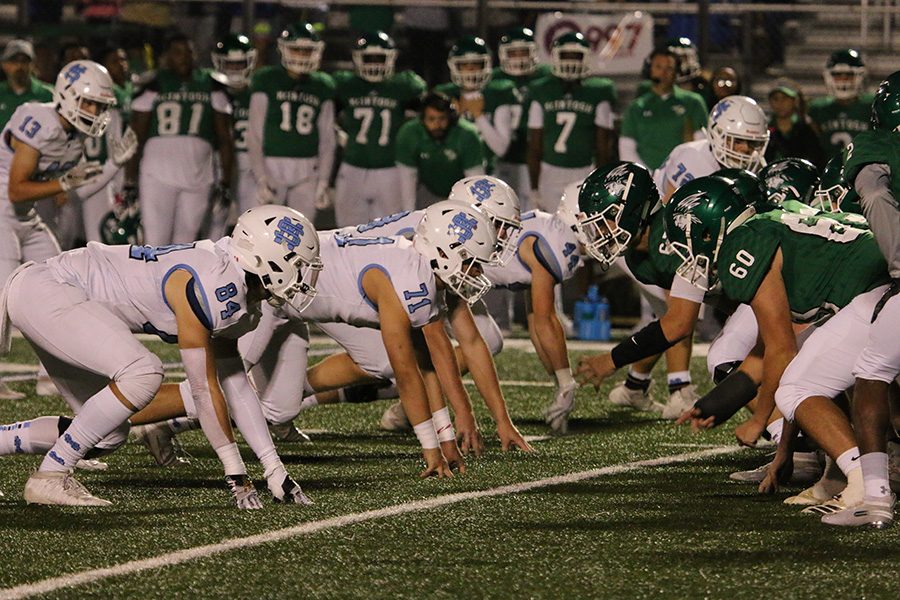 Annika Pepper
Last week, the Panthers made the short drive to McIntosh to take on the Chiefs in the Battle of the Bubble. Starr's Mill kept control throughout the entire game, shutting out the Chiefs 34-0. Here are three notes from the contest.
Defense wins championships
Defensively, the Panthers have proved themselves all season long, including a shutout of Northgate, and holding Sandy Creek to just 28 points. However, last week was the best defensive game the team has had all season.
Starr's Mill held the Chiefs to just 89 total yards, and sacked sophomore quarterback Hayes Herzog five times, their highest sack total all season. 
With leaders such as juniors Cole Bishop, Wes Haney, and senior Ardit Hoti among others, this defense has found their groove and will continue to dominate for the rest of the season.
Win proves rest of the county is weak
In the last two games, Starr's Mill has crushed the Chiefs and Whitewater with a combined score of 76-3. This proves that besides the Panthers, the rest of the county is quite weak.
Despite Whitewater getting a fluke win against Jonesboro, and McIntosh barely beating Fayette County, both teams have struggled mightily all season. 
After winning two non-region games, the Tigers have gone winless to start the region schedule, proving that the Tigers still have growing pains.
Multiple weapons in the offense
Switching over to offense, the Panthers have proven that they have a plethora of weapons with which to choose from. 
Seniors Kalen Sims and Ben Bodne have established themselves as the top targets, but besides them, senior Karsen Kalen, sophomore Brandon Mathis, and senior Owen Phillips have proven that they can add to an already stellar offense.
What to watch for this week
After the bye week, the Panthers have another tough task ahead of them as they face off against the 6-1 Riverdale Raiders. The Raiders are the only unbeaten team in the region left, and this game will determine the winner of the region championship.
Starr's Mill needs to play just like they did against McIntosh — powerful offense plus a dominant defense in order to put the Raiders down and clinch history with their fourth straight region championship.
The Panthers travel to Tara Stadium to take on the Raiders next week. Kickoff is set for 7:30 p.m.