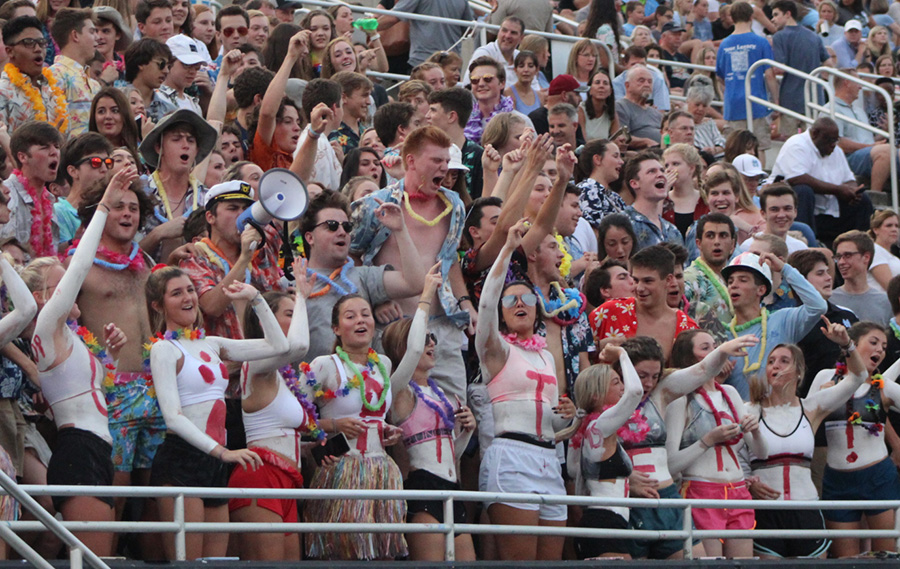 Bekah Algaze
Students crowding into Panther Stadium. The smell of freshly grilled hot dogs in the air. The hooting and hollering of fans. That can only mean one thing — Friday Night Lights.
"Friday Night Lights sets the culture for this school," head coach Chad Phillips said. "[Friday Night Lights] translates into the other sports, into the classroom, and it drives the culture of this school."
You already know the final score of the big game. But what about the action that made that final score possible? This year, The Prowler looks to do just that, recapping big storylines and key players that made the result of the game what it was. 
"Friday nights are everything. Football is America's favorite sport, and you see it in its purest form at the high school level," Fayette County News Sports Editor Chris Dun said. "It's about love of the game, not million dollar contracts and shoe endorsements. And it wouldn't be complete without cheerleaders and marching bands. They make the whole package electric. There's just nothing else like it."
Be sure to check back weekly for key players and analysis from every game.