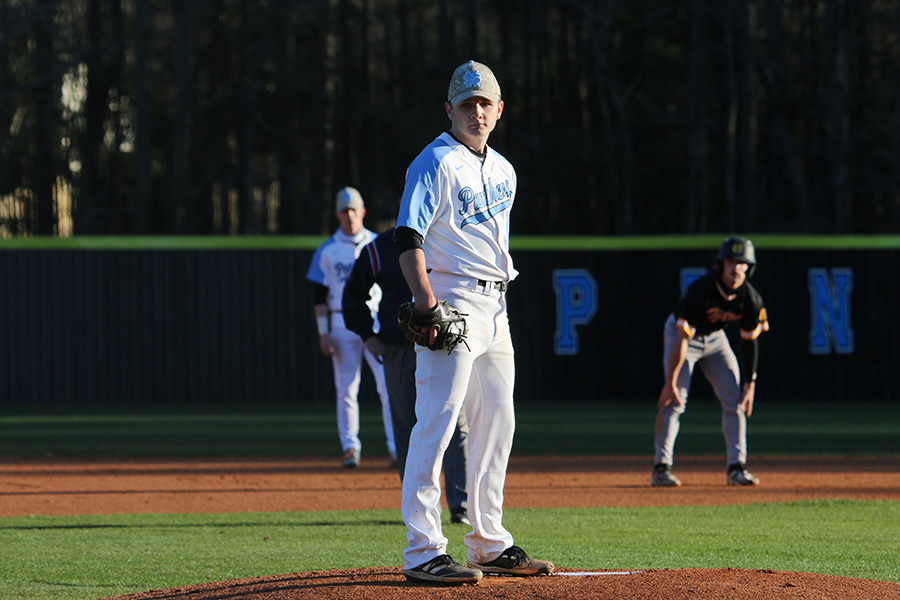 Annika Pepper
Following a grueling four-game schedule last week in which the Panther baseball team went 1-3, Starr's Mill hosted their region opener against the Harris County Tigers. In a tight contest, the Panthers had a phenomenal second inning that propelled them to a 5-1 victory.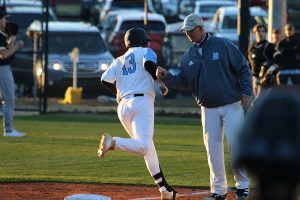 Providing momentum for the Panthers was senior pitcher and UNG commit Daniel Courtney. On the mound he threw five strikeouts and only allowed four hits. On top of that, he hit a two-run home run in the second inning. Senior Sean White also had a home run in the third, and junior Josh Tatum hit a two-run double.
On the flip side, Harris County pitcher Cole Mathis and the Tiger defense shut down other Panther hitters like seniors Chay Yeager, who went 0-3 in plate appearances, and Thad Ector, who went 1-4 with no base hits. Other pieces were able to break through the Tigers and rack up seven hits, which was all they needed.
"We just had the mindset that we thought we could just show up and beat every team we play," senior Ryder Wagenknecht said. "But now we have to come out and play hard and play to our best ability to beat these types of teams."
Starting the game, neither team was able to gain substantial momentum. Despite two hits by Harris County, Courtney and Mathis kept hitting to a minimum in the first inning. At the top of the second, it was three up, three down for Harris County.
At the bottom of second, Wagenknecht took a walk and stole two bases during senior Orlando Angulo's at bat. With two outs, up next was Courtney, who hit a home run in left field, the first of his career.
Following the home run, Tatum hit a double that brought in two runs. After Ector struck out, Starr's Mill ended the second inning with a 4-0 lead.
"As you keep on going through the game and you get to face [these tough hitters] more and more, and they get to see you more often, it's more crucial to start executing better pitches and making sure that you can keep them off balance the more that they see you throughout the game," Courtney said.
Harris County got some hits at the top of the third, capitalizing with a run from right fielder J.T. Grantham off of a groundout. Courtney squashed their momentum when he struck out the next batter.
White led off the bottom of the third with a solo home run. Wagenknecht and Angulo tried to get something together, but the Panthers could not manufacture any more scoring in the inning. With two home runs, the Panthers had the momentum with a 5-1 lead moving into the fourth inning.
For the rest of the game, both teams were at a deadlock. Harris County was shut down before they could get anything started. Starr's Mill had some opportunities to increase the lead but could not follow through.
"As long as we can keep the lead, we're alright. We had a four-run lead so I felt good with [Tatum] coming in [to close out the game]," head coach Brent Moseley said. "Give their pitcher some credit. They're good. We were lucky enough to get five [runs] off that guy. He doesn't normally give up five."
Courtney ended the game with a three-up, three-down at the top of the seventh inning to secure the win 5-1.
The next day, the Panthers pulled out a come-from-behind victory against the Northgate Vikings 5-1. Now 2-0 in region play, Starr's Mill will be back in Panther Stadium to host Griffin on March 9 at 5:30 p.m. and Whitewater on March 11 at 5:30 p.m. They close out the week of region games on Friday when they travel to McIntosh at 6:30 p.m.